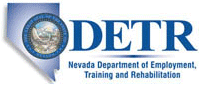 Job Information
SAIC

Medical Coding Trainer

in

NELLIS AFB

,

Nevada
Description
SAIC is looking to hire a Medical Code Trainer. Medical Coding Training consists of analyzing and identifying medical coding and documentation performance gaps due to knowledge or skills; researching target audience and topic; designing and developing training plan, content, and presentation; delivering training via chosen method of communication; and evaluating and reporting on effectiveness of training.
Training audiences will include medical providers, clinical staff, other medical coding professionals, and varying levels of AFMS leadership.
Make well-informed, effective, and timely decisions,even when data are limited or solutions produce unpleasant consequences;perceives the impact and implications of decisions.

Receive, attend to, interpret, and respond to verbalmessages and other cues such as body language in ways that are appropriateto listeners and situations.

Clearly express information (for example, ideas orfacts) to individuals or groups effectively, taking into account theaudience and nature of the information.

Utilize medical computer software programs to abstract,analyze, and/or evaluate clinical documentation and enter/edit diagnosisand procedure codes.

Write in a clear, concise, organized, and convincingmanner for the intended audience; use correct English grammar,punctuation, and spelling; communicate information (for example, facts,ideas, or messages) in a succinct and organized manner; produce writteninformation, which may include technical material, that is appropriate forthe intended audience.

Display, courtesy, empathy, and tact, developing andmaintaining effective relationships with others; effectively work withindividuals who are difficult, hostile, or distressed to resolvedifferences; and be able to relate well to people from varied backgroundsand in different situations.

Work with internal and external customers to assesstheir needs, provide information or assistance, resolve their problems, orsatisfy their expectations.

Contribute to maintaining the integrity of theorganization; display high standards of ethical conduct and understand theimpact of violating these standards on an organization, self, and others.

Be open to change and new information; adapt behavioror work methods in response to new information, changing conditions, orunexpected obstacles; effectively deals with uncertainty.

A high level of effort and commitment towardsperforming the work, using efficient learning techniques to acquire andapply new knowledge and skills; uses training, feedback, or otheropportunities for self-learning and development.

Understand and interpret written material, includingtechnical material, rules, regulations, instructions, reports, charts,graphs, or tables; applies what is learned from written material tospecific situations.

Attention to detail and completeness with a thoroughunderstanding of government rules and regulations, medical coding andreimbursement guidelines, and potential areas of risk for fraud.

Use imagination to develop new insights into situationsand apply new solutions to problems; assist in designing new methods whereestablished methods and procedures are not suitable or are unavailable.
Qualifications
Qualification:
A minimum of 10 years of medical coding and/or auditingexperience in two or more medical, surgical and ancillary specialtieswithin the past 15 years, including at least 5 years of experience in atraining role (training auditors, coders, and/or providers), OR minimum of3 years' training experience within the last 6 years in a military codingenvironment.

A minimum of 1 year of performance in the specialty isrequired to be qualifying. Training expertise must include identifyingcoding training opportunities; developing training plans and material, andinstruction/delivery of the training to medical coder and clinicalaudiences

Advanced knowledge of the International Classificationof Diseases, Clinical Modification (ICD-CM), and Procedural Coding System(PCS); Healthcare Common Procedure Coding System (HCPCS); and CurrentProcedural Terminology (CPT).

Practical knowledge of reimbursement systems, includingProspective Payment System (PPS) and Diagnostic Related Groupings (DRGs);Ambulatory Payment Classifications (APCs); and Resource-Based RelativeValue Scale (RBRVS).

Advanced knowledge and understanding of industrynomenclature; medical and procedural terminology; anatomy and physiology;pharmacology; and disease processes.

Advanced knowledge of medical specialties; medicaldiagnostic and therapeutic procedures; ancillary services (includes, butis not limited to, Laboratory, Occupational Therapy, Physical Therapy, andRadiology); and revenue cycle management.).

Thorough understanding of Government rules andregulations regarding medical coding, reimbursement guidelines, andhealthcare fraud; commercial reimbursement guidelines and policies; codingaudit principles and concepts, and potential areas of risk for fraud andabuse.

Practical knowledge of revenue cycle management,project management concepts, business analysis, training methods, clinicaldocumentation improvement, and continuous process improvement processes.
Education,one of the following:
An associate's degree in Health Information Management;OR

A university certificate in medical coding; At least 30semester hours' university/college credit that includes relevantcoursework such as anatomy/physiology, medical terminology, healthinformation management, and/or pharmacology; OR

Completion of can Academy of Professional Coders (AAPC)or American Health Information Management Association (AHIMA) coding exampreparation courses that include the above coursework and lead tosuccessful course completion and coding certification may be accepted inlieu of university/college credit by the AFMS MCPO on a case-by-casebasis.
Certification in good standing:
Professional Services Coding Certifications: Thefollowing are recognized professional certifications: Registered HealthInformation Technician (RHIT); Registered Health InformationAdministrator (RHIA); Certified Professional Medical Coding Auditor(CPMA); Certified Professional Coder (CPC); Certified Outpatient Coder(COC); or Certified Coding Specialist - Physician (CCS-P).

Institutional (Facility) Coding Certifications:Certified Inpatient Coder (CIC), Certified Coding Specialist (CCS). Otherinstitutional coding certifications will be considered by the AFMS MCPOon a case-by-case basis.

Continuing Education Requirements: Medical codersshall maintain the required continuing education hours in order tomaintain current and proper national certification(s) requirements forthis position at no expense to the Government.
Selected applicant must do the followingbefore starting, based on government requirements:
Pass a pre-employment coding testIAW the requirements of the AFMS Coding Manual.

Provide proof of specificvaccinations and CPR training that is required to work at the facility

The selected applicant will besubject to a government security investigation and must meet eligibilityrequirements

Pass a pre-employment coding test IAW the requirements of the AFMSCoding Manual.

Must be able to obtain and maintain a NACI clearance
REQNUMBER: 203335
SAIC is a premier technology integrator, solving our nation's most complex modernization and systems engineering challenges across the defense, space, federal civilian, and intelligence markets. Our robust portfolio of offerings includes high-end solutions in systems engineering and integration; enterprise IT, including cloud services; cyber; software; advanced analytics and simulation; and training. We are a team of 23,000 strong driven by mission, united purpose, and inspired by opportunity. Headquartered in Reston, Virginia, SAIC has annual revenues of approximately $6.5 billion. For more information, visit saic.com. For information on the benefits SAIC offers, see Working at SAIC. EOE AA M/F/Vet/Disability
SAIC