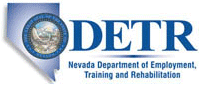 Job Information
Air Combat Command

Human Resources Specialist

in

Nellis AFB

,

Nevada
Summary
About the position:
This position will be assigned to the NAF Human Resources Office on Nellis AFB NV. Full Time employees are guaranteed 35 hours but may work up to 40 hours per week. This position offers benefits
Responsibilities
Assists the Human Resources Officer (HRO) in the performance of technical and management advisory personnel functions of the Non-Appropriated Fund (NAF) Personnel Program. Serves as the focal point for the automated NAF personnel data system for recruitment and placement transactional problems and error resolutions. Provides management with recruitment and placement and other automated personnel statistical documents/reports. Provides management advisory services in matters related to recruitment, placement and affirmative employment. Conducts intensive and continuous needs assessment for a variety of positions essential to the accomplishment of the mission and programs of activities. Identifies the major job requirements for positions and prepares vacancy announcements. Provides technical advice to lower-graded Human Resource Assistants (HRA's) concerning processing of recruitment and placement personnel actions and associated system error situations. Reviews HRA's actions to determine regulatory compliance and then approves coded actions in automated system. Creates USA Staffing job assessments and other requirements needed for recruitment as applicable. Uses USA Staffing and other automated systems to issue referral lists to management. Maintains associated records as required. Once selection is made, applies pay-setting policies, prepares and processes personnel action to place employee, and closes out referral and selection file. Processes other actions such as noncompetitive promotions and reassignments, etc. Responds to complaints and inquiries regarding the recruitment and placement process. Establishes and maintains a positive working relationship with customers by developing a team approach to accomplish tasking. Analyses recruitment and placement performance and identifies ways to improve work processes and strives to increase efficiencies. Writes and prepares a variety of documents such as newsletters, reports, briefings and letters responding to applicants or Congressional Inquiries. If interested in applying for this position you may preview the online application: https://apply.usastaffing.gov/ViewQuestionnaire/11042952
Requirements
Conditions of Employment
Qualifications
Who May Apply: Open to everyone. Applicants will be categorized by preference(s) and/or priority consideration eligibilities. An applicant's eligibility will be determined based on eligibility claimed in the questionnaire and proof of eligibility MUST be provided with application by the closing date, 02/26/2021 Business Based Action, Military Spouse Preference, Outside Applicant Veteran, Spouse/Widow/Parent of Veteran, and Transition Hiring Preference In order to qualify, you must meet the experience requirements described below. Experience refers to paid and unpaid experience, including volunteer work done through National Service programs (e.g., Peace Corps, AmeriCorps) and other organizations (e.g., professional; philanthropic; religious; spiritual; community; student; social). You will receive credit for all qualifying experience, including volunteer experience. Your resume must clearly describe your relevant experience; if the position allows for qualifying based on education, your transcripts will be required as part of your application. Qualifying Experience:
Applicant must have progressively responsible experience in substantive NAF personnel management and administration. Must be thoroughly familiar with the full range of NAF personnel policies and procedures. Must have knowledge of and skill in interpreting and applying regulations, policies, practices and procedures covering NAF personnel management programs. Must possess basic computer skills and have knowledge of the automated NAF personnel data system. Must be familiar with personal computer applications such as Windows, MS Word, Excel, Access, and the Internet. Ability to communicate with others effectively, both orally and in writing. Must possess skill in dealing with customers and the public.
Education
Some federal jobs allow you to substitute your education for the required experience in order to qualify. This position does not allow for education substitution.
Additional Information
Individual must fully meet qualification/eligibility/background requirements for this position Male applicants born after December 31, 1959 must be registered for Selective Service Direct deposit is required Satisfactorily complete an employment verification (E-Verify) check A probationary period may be required Pre-employment requirements must be satisfactorily met prior to Entrance on Duty (EOD) Payment of Permanent Change of Station (PCS) costs is not authorized, based on a determination that a PCS move is not in the Government's interest. Multiple positions may be filled from this job opportunity announcement. And additional selections may also be made from this job opportunity announcement. Selection(s) are subject to restrictions resulting from hiring preferences and priority consideration eligible.