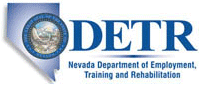 Job Information
DEFTEC

Adversarial Air Support Services Flight Scheduler

in

Nellis AFB

,

Nevada
Adversarial Air Support Services Flight Scheduler
Jobs

Login

Nellis AFB, NV, USA

Salary

Full Time

Health, Dental, Vision, Life & AD&D Insurance, Short- and Long-Term Disability, Paid Time Off, 10 Paid Holidays, Bereavement Leave, 401(k) Plan and more!

Email Me Similar Jobs Email Me This Job
Adversarial Air Support Services (AAS) Flight Scheduler
Nellis Air Force Base, NV
What We Can Offer YOU!
Exceptional Company Benefits:
Health, Dental, Vision, Life & AD&D Insurance, Short- and Long-Term Disability, Paid Time Off, 10 Paid Holidays, 401(k) Plan, and more!
POSITION OVERVIEW:
The Adversary Air Support Services Flight Scheduler will provide the 57th Operations Group (57OG) with project management services to support Contract Adversary Air Services on Nellis Air Force Base.
JOB RESPONSIBILITIES:
Schedule all AAS sorties utilizing Patriot Excalibur (PEX).

Track and document all AAS flight hours.

Track and facilitate all Fuel Purchase Agreements with the contractors and the Defense Logistics Agency.

Coordinate and schedule all AAS deployments, including facilitation of COR and GFR training/certification from bases other than Nellis AFB along with tracking flight hours, travel, and fuel usage.

Coordinate with the Director of Operations for the 64 Aggressor Squadron, Contract Adversary Support Company, USAFWS/COI Adversary Integration and other USAF supported units to arrange a schedule to facilitate support and to meet required adversary requirements.

Obtain aircraft and equipment availability data from Contract AAS maintenance (MX).

Publish/post scheduling data for unit long-/short-range ground/academic, flying, and simulator training event schedules on PEX, or other computer database systems.

Comply with Operations Group and scheduling locally-developed guidance when building the schedule.

Perform daily updates of scheduling data to compensate for changing conditions and training completion rates.

Provide inputs to OSS Scheduling and update daily Supervisor of Flying (SOF) and Top 3 schedules.

Correlate sortie length and airspace requirements with mission requirements.

Attend weekly special use airspace scheduling meeting for schedule coordination and de-confliction.

Attend weekly planning/coordinting airspace restrictions meeting for schedule coordinatin and de-confliction.

Attend monthly range scheduling meetings for schedule coordination and de-confliction.
Education & Experience
Two years of experience working as a squadron aircrew or maintenance scheduler.

Two years of experience working with PEX.

Intermediate-level proficiency in the use/application of Microsoft Office products.

Other Requirements

Active Secret Clearance
This position is contingent upon contract award.
If you require reasonable accommodation in completing an application, interviewing, or otherwise participating in the employee selection process, please direct your inquiries to Pam Clark: pam.clark@deftec.com (256) 715-9901 ext. 708.
COMPANY OVERVIEW:
DEFTEC's goal is to always support mission readiness by providing up-the-stream solutions to the Warfighters to better enable them to respond to evolving threats. Everything we do is designed to PROTECT THE WARFIGHTER. Our company was founded on, and is continuously inspired by, the critical missions that save Warfighters' lives.
DEFTEC Corporation provides equal employment opportunities to all employees and applicants for employment and prohibits discrimination and harassment of any type without regard to race, color, religion, age, sex, gender identity, sexual orientation, pregnancy, national origin, status as a parent, disability (physical or mental), family medical history or genetic information, political affiliation, military service, or other non-merit based factors.