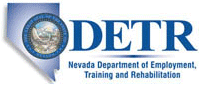 Job Information
Booz Allen Hamilton

Systems Engineer, Senior

in

NAS Fallon

,

Nevada
Systems Engineer, Senior
NAS Fallon , NV , US
Apply
Be you

Be Booz Allen

Be empowered

Learn More
Job Description
Location: NAS Fallon, NV, US
Job Number: R0079538
Share job via:
Share this job:
Share
Share Systems Engineer, Senior with Facebook
Share Systems Engineer, Senior with LinkedIn
Share Systems Engineer, Senior with Twitter
Share Systems Engineer, Senior with a friend via e-mail
Systems Engineer, Senior
The Challenge:
Are you looking for an opportunity to combine your technical skills with big picture thinking to make an impact in naval aviation? You understand your customer's environment and how to develop the right systems for their mission. Your ability to translate real-world needs into technical specifications, makes you an integral part of delivering a customer focused engineering solution.
As a systems engineer on our team, you have the chance to shape mission readiness by leading training system integration efforts. Your customer will trust you to not only design and develop these systems, but also evolve them with advanced technology solutions. On our team, you'll be able to broaden your skill set into areas like training range operations. Grow your skills by merging acquisition and technology development to create enhanced training solutions. Join our team and create the future of training in the DoD.
Empower change with us.
You Have:
-10 years of experience with systems engineering modeling and simulation (M&S) in training and training system domains
-5 years of experience with acquisition
-5 years of experience with supporting engineering functions, including reliability, maintainability, EMI, logistics, program funding, statistics, facilities, cost estimating, risk analysis, and human factors
-5 years of experience with current and future military equipment, systems, and associated tactics
-5 years of experience with Federal Acquisition Regulations (FAR), military standards, and Department of Navy or NAVAIR policies, directives, and instructions
-3 years of experience with supporting a DoD training or training systems acquisition
-Top Secret clearance
-BA or BS degree
Nice If You Have:
-TS/SCI clearance
-MA or MS degree in Electronics Engineering, EE, Computer Engineering, Mechanical Engineering, Aerospace Engineering, Industrial Engineering, or Mathematics
Clearance: Applicants selected will be subject to a security investigation and may need to meet eligibility requirements for access to classified information; Top Secret clearance is required.
Build Your Career:
When you join Booz Allen, you'll have the opportunity to connect with other professionals doing similar work across multiple markets. You'll share best practices and work through challenges as you gain experience and mentoring to develop your career. In addition, you will have access to a wealth of training resources through our Engineering & Science University, an online learning portal where you can access more than 5000 tech courses, certifications and books. Build your technical skills through hands-on training on the latest tools and tech from our in-house experts. Pursuing certifications that directly impact your role? You may be able to take advantage of our tuition assistance, on-site courses, vendor relationships, and a network of experts who can give you helpful tips. We'll help you develop the career you want as you chart your own course for success.
We're an EOE that empowers our people—no matter their race, color, religion, sex, gender identity, sexual orientation, national origin, disability, veteran status, or other protected characteristic—to fearlessly drive change.