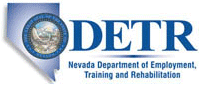 Job Information
Clearwater Paper Corporation

Process Engineer II

in

N Las Vegas

,

Nevada
Clearwater Paper Corporation (NYSE: CLW) is a $1.7B company that manufactures quality consumer tissue, away-from-home tissue, parent roll tissue, and bleached paperboard and pulp at manufacturing and converting locations across the nation. Working at Clearwater Paper provides an opportunity to enrich your career through challenging and meaningful work and ongoing training and development—all in a supportive environment. We know our success depends on your success.
The Process Engineer will serve as a lead in the development and continuous improvement effort of the manufacturing process over the paper machine. Lead project planning and project management of small capital upgrades to the plant. Implement process improvements to reduce cost and increase efficiency. Analyze how process changes will effect overall production and the product. Key focus areas include safety, quality, cost, yield, waste, and process reliability. Perform troubleshooting on plant equipment and systems.
Technical Assistance:
Evaluates new technologies, implements process changes and develops systems to reduce operating costs, increase production and improve quality.

Leads the technical process for operating areas to solve equipment and process-related problems.

Provides support data for all reports and performance updates.

Data analysis to reduce variability or improve performance

Reviews production schedules and suggests modifications for reduced downtime and/or change overs where applicable.

Assists with designing solutions to eliminate equipment failures and process instabilities.

Writes procedures, trains operators and monitor compliance with quality procedures.

Organizes shut down schedules for operations where applicable.
Process Improvement:
Develops working knowledge of all process areas in areas including process flow, operator responsibility, major quality attributes and areas for improvement.

Initiates, conducts and documents results of process trials to improve productivity and/or quality.

Assists with proposals to justify capital expenditures, help manages technical aspects and assist with coordination of start-up of capital projects.

Recommends and implements process improvements or chemical changes to improve the overall operation where applicable.

Assists with data collection for justification of capital expenditures and coordination of start-ups.

Conducts crew training in new process equipment or chemical additives.

Monitors process variables and recommends changes in operation for improved performance.

Optimizes process by identifying and eliminating root causes of process variations.
Leadership:
Participates in the development of less experienced engineers.

Provides crew supervision during trials or upset conditions to ensure the trial plans are properly executed.

Identifying and understanding problems and opportunities by gathering, analysing, and interpreting quantitative and qualitative information; choosing the best course of action by establishing clear decision criteria, generating and evaluating alternatives, and making timely decisions.

Taking action that is consistent with available facts and constraints and optimizes probable consequences.

Maintaining effectiveness when experiencing major changes in work responsibilities or environment (e.g., people, processes, structure, or culture); adjusting effectively to change by exploring the benefits, trying new approaches, and collaborating with others to make the change successful.

Originating action to improve existing conditions and processes; identifying improvement opportunities, generating ideas, and implementing solutions.

Bachelor's degree in Engineering required, Bachelor's degree in Paper Science preferred.

Minimum two (2) years experience in manufacturing industry or paper experience preferred.

Basic knowledge of PI (Process Information System).

Previous experience using a Production Management system preferred.

Good verbal and written communication skills required.

Proficient in Microsoft Word and Excel and an intermediate level.

Industrial Environment – subject to extreme heat and cold.

Personal Protective Equipment (PPE) must be worn in the mill environment.

Noisy, dusty and working around moving equipment
Each and every one of our employees contributes to the success of our company by showing up every day with a commitment to improving ourselves, the company and our communities.
Find out from our employees what they like about working for Clearwater Paper.
What do you like most about working at Clearwater Paper?
I enjoy how the people at Clearwater Paper focus on being great. We do not settle for mediocrity. We work hard to continue to make the company better, even though it is already a great place to work.
What do you like most about working in your department or function?
The company has given me the opportunity to serve as the sustainability representative for my location—Lewiston, Idaho. In this capacity, I have had the chance to work with employees companywide and interact with the Avista Technical Advisory Committee and represent the company by speaking at site-wide meetings and external industry conferences. The company also has provided excellent mentoring experiences and opportunities for me to professionally develop and become more knowledgeable in my chosen career field.
At Clearwater Paper we are driven by purpose, grounded in values, and connected to communities; Learn more here
#RM-L1
Req No.: 2020-4518
Street: 3901 N Donna St