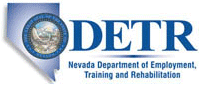 Job Information
Clearwater Paper Corporation

Maintenance Manager II

in

N Las Vegas

,

Nevada
Clearwater Paper Corporation (NYSE: CLW) is a $1.7B company that manufactures quality consumer tissue, away-from-home tissue, parent roll tissue, and bleached paperboard and pulp at manufacturing and converting locations across the nation. Working at Clearwater Paper provides an opportunity to enrich your career through challenging and meaningful work and ongoing training and development—all in a supportive environment. We know our success depends on your success.
The Maintenance Manager is responsible for planning, directing, and guiding the business goals, plans, and processes for the maintenance department. The mill maintenance team will focus on safety, machine reliability, maintenance budget, employee development, and continuous improvement processes.
Leadership:
Responsible for managing the site maintenance group.

Provides positive role model for all mill personnel in the area of safety, quality and productivity.

Provides guidance, instruction and mentoring for the maintenance staff.

Provides periodic feedback to employees in the areas of job knowledge, performance and development. Provides training where needed to improve employee skill sets critical to the success of the business.

Manages employee overtime and equipment reliability to achieve lowest maintenance costs for the mill.

Responsible for resolving maintenance employee relations issues.

Direct supervision of the facilities coordinators to maintain buildings, grounds, fire protection and utility systems.
Maintenance and Project Management:
Manages the mill's major repair activities and outages, including coordinating outside contractors, budgets, and milestones.

Furnishes physical input for the accurate accounting of capital assets and administers loss protection and control procedures.

Plans scheduled downtimes and shutdowns.
Safety and Environmental Compliance:
Assists with leading the safety effort for the maintenance staff.

Identifies safety issues that may arise due to equipment modification.

Maintains a clean and orderly environment conducive to safe work habits, encourages employee accountability.

Ensures the mill is compliant with local state and federal rules in the area of maintenance equipment

Setting high goals for personal and group accomplishment; using measurement methods to monitor progress toward goals; tenaciously working to meet or exceed goals while deriving satisfaction from that achievement and continuous improvement.

Identifying and leveraging opportunities to accelerate results and build capability by assigning tasks and decision-making responsibilities to individuals or teams with clear boundaries, expectations, support, and follow-up.

Identifying and understanding problems and opportunities by gathering, analyzing, and interpreting quantitative and qualitative information; choosing the best course of action by establishing clear decision criteria, generating and evaluating alternatives, and making timely decisions; taking action that is consistent with available facts and constraints and optimizes probable consequences.

Bachelor's degree required. Industrial Management or Engineering degree preferred.

Minimum 7 years' experience in paper mill maintenance, engineering, project management and/or production management required.

Minimum 3 years of supervisory experience.

Functional understanding of fire protection and utility (boiler, compressed air, HVAC, etc.) systems, predictive and preventive maintenance (vibration, lube, IR, etc.) programs, work order systems and world-class maintenance systems is desired.

Previous experience using a Computer Maintenance Management system preferred (e.g. JD Edwards).

Must possess analytical troubleshooting skills.

Must have good verbal and written communication skills.

Continuous improvement/lean manufacturing experience preferred.

Proficient in use of Microsoft Word, Excel, PowerPoint and Outlook
Employees must be able to perform the essential functions of this position satisfactorily. The requirements listed are representative of the duties, knowledge, skills, and/or abilities required. Reasonable accommodations may be requested by employees with disabilities, to enable them perform the essential functions. The Company is committed to engaging in an interactive dialogue with employees relating to reasonable accommodations.
Demonstrated ability to foster Continuous Improvement.

On call and available to work unscheduled hours as needed by the business

Hot, dusty, humid, noisy mill environment.

Able to safely move on and around equipment and mill property.

Some travel, both day trips and overnight stays, required

Must be able to wear required personal protective equipment in industrial environment.

Able to read and interpret written materials
Each and every one of our employees contributes to the success of our company by showing up every day with a commitment to improving ourselves, the company and our communities.
Find out from our employees what they like about working for Clearwater Paper.
What skills and competencies have you developed since working at Clearwater Paper?
The company has invested in my professional growth. I have attended training relevant to my job and I use what I've learned on a daily basis.
What career development opportunities have you had since starting with Clearwater Paper?
My goal is to become a top-level paper maker. I started in an entry-level position in the distribution department. Over the years, I worked my way up to the paper machine. I believe that goals are made to be reached so that new goals can be made. My personal goal is to achieve a position of increasing responsibilities during my Clearwater Paper career.
At Clearwater Paper we are driven by purpose, grounded in values, and connected to communities; Learn more here
#RM-L1
Req No.: 2020-4477
Street: 3901 N Donna St