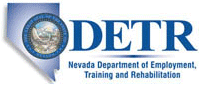 Job Information
DynCorp International LLC.

Facilities Director (Contingent Upon Award)

in

MINERAL

,

Nevada
Job Summary
**
TheFacilities Directoris responsible for establishing and maintaining an effective facility management program for the Company.
Principal Accountabilities
(Typical duties include the following, although specific duties vary by assignment or contract.)
Accountable to manage the planning, design, implementation and maintenance of facility management.

Develops objectives, strategy and performance through development of annual plans, budgets, and short and long range plans as well as monitoring performance relative to established plans and budgets.

Develops site analysis, makes recommendations for real estate strategy based on business needs and market conditions, which support the Company's objectives.

Leads Real Estate efforts for acquisitions, including site selection, renewal and disposition efforts as required.

Oversees capital projects and manages budget and schedule expectations with leadership.

Provides Facilities support to business development pursuits to include RFP assessment as required.

Reviews lease agreements and makes recommendations to leadership based on business objectives.

Oversees the functioning of building systems including mechanical, electrical and fire/life safety.

Manages relationships with building ownership and property management across the Company, to ensure compliance with lease terms.

Negotiates and manages direct vendor/partner contracts (i.e. furniture, copiers/printer, vending services)

Monitors and updates space and design standards and communicates with vendors for compliance.

Manages staff performing space planning function including the coordination of internal moves, relocations, and decommissioning of vacated offices.

Responsible for the planning, procurement and use of equipment needed to ensure timely and efficient response to general and building services requests.

Manages staff performing Mail/Shipping function.

Performs other duties as assigned.
Knowledge & Skills
Broad and comprehensive business administration background including extensive management experience.

Detailed understanding of contracts, leasing, servicing and legal requirements pertaining to property and facilities

Experience in corporate property and facilities management

Excellent negotiation skills

Good Computer skills (MS Office)

Ability to work both independently as well as within a team

Possess knowledge of engineering principles, policies, procedures, plumbing, HVAC, carpentry and electrical systems

In-depth knowledge of financial terms and principles, required. Ability to forecast and prepare budgets, analyze and prepare complex financial/business reports

Strong organizational and managerial skills.

Excellent analytical skills.

Excellent communication and people skills.
Experience & Education
Bachelor's degree in an associated discipline. Two (2) years' experience in Facilities field may be substituted for each year of the four (4) years of college. Master's degree is highly desirable.

Twelve (12) plus years in facilities or engineering; five (5) years related real estate management experience preferred.

Background in negotiating.

Previous direct supervision and operational experience in large complex contracts with substantial square feet of operations and maintenance.
Physical Requirements/Working Environment
Works in normal office environment.
Travel
Ability to travel domestically.
Job: *Facilities / Maintenance / Repair
Title: Facilities Director (Contingent Upon Award)
Location: UNITED STATES-NEVADA-MINERAL
Requisition ID: PR2000030
DynCorp International is an Equal Opportunity Employer of Minorities/Women/Individuals with Disabilities/Protected Veterans. DynCorp International provides reasonable accommodation for qualified individuals in accordance with applicable federal law. The company will provide reasonable accommodation for the known physical or mental limitations of qualified employees and applicants with disabilities unless doing so would impose an undue hardship on the company's operations. Applicants who need a reasonable accommodation during the employment application process should contact 817-224-7459. Please note that only those inquiries concerning a request for reasonable accommodation should call this number.
DynCorp International LLC.