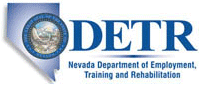 Job Information
Baker Hughes

Manufacturing Associate I

in

MINDEN

,

Nevada
Role Summary:
Responsible for performing the physical tasks involved in shipping, receiving, inspection and filling orders in accordance with the standards outlined in shipping or receiving policy and procedures.
Essential Responsibilities:
In the role of Manufacturing Associate I, you will:
SAFETY: Comply with all safety-related policies and procedures in the handling, storage, packaging of regulated material. Standard of Performance: Zero safety violations. Condition and cleanliness of the work area. Absolutely no reports of not complying with the Hazards Communication Procedure, Document #157761 when handling, packaging and shipping of regulated materials. Zero report of not maintaining or handling equipment properly

QUALITY: Quality standards are understood that no tasks or procedures are performed in a manner that compromises Company or Departmental standards. Nonconforming parts are handled in accordance to the policies and procedures outlined in the Company and Departmental Policies and Procedures. Standards of Performance: No reports of not complying with policies or procedure guidelines.

TIMELINESS: Evaluate and ensure that no tasks or procedures are performed in a manner that compromises Departmental Standards. Feedback deviations in schedule to supervisor, when deviations to schedule are known. Must maintain an acceptable attendance record

COMMUNICATION: Must maintain relationships that facilitate task / group accomplishment and cooperate and resolve conflicts recognizing the needs and sensitivity of others. Positive upward communication to avoid surprises

Verify correct part number and quantity of parts shipping

Package each item using correct or adequate packing

Mark boxes according to the instructions on the shipping papers

Crate, strap and place rough handling indicators on Packages

Advise Logistics on the size and weight of boxes when requested

Assure orders ship on time

Order supplies and packing materials

Assist drivers

Train new employees

Order and stock supplies

Assure ROMADO's and "Must Ships" get priority

Maintain the machinery

Keep work area clean and tidy

Unload freight with proper material handling equipment

Enter relevant data into computer

Receive purchase orders; inspect freight for damage

Deliver freight to designated areas

Verify vendor discrepancies with Receiving Inspection

Process inbound repairs and credits

Receive and bin locate finished goods in shipping

Check part numbers and quantity

Print packing list when order is filled

Expedite orders one day prior to ship date

locations

Examine freight for damage

Distribute incoming material and documents within Minden
Qualifications/Requirements:
High School Diploma / GED from an accredited school or institution

Minimum 6 months of experience in manufacturing, warehouse, assembly, customer service, clerical, technical and/or mechanical role
Eligibility Requirements:
Work overtime, weekends and holidays, as required

Work in a constant pushing, pulling, lifting, stretching, bending and other physical activities

Lift objects weighing up to 50 lbs.
Desired Characteristics:
Requires operation/use of: pallet jack, automatic doors, automatic dock plates, automatic chain hoist, hand trucks, carts, dollies, freight elevator, personal computer and peripherals, Microsoft Office software, E-mail, shipping cartons and boxes, tape, labels, stencil machines, scales, UPS machine, packing materials, ladder, ink roller, various hand tools

Ability to apply common sense understanding to carry out detailed but uninvolved instructions; to deal with problems involving a few concrete variables in or from standardized situations

Ability to add, subtract, multiply, and divide units of measure; to perform basic arithmetic operations

Ability to use a passive vocabulary; to read instructions, safety rules, etc. Ability to write (to inscribe by whatever means) compound and complex sentences, using proper punctuation, and employing adjectives and adverbs. Ability to communicate in complex sentences; using normal word order with present and past tenses; using a good vocabulary

Ability to be subjected to Both Environmental conditions: Activities occur inside and outside

Ability to work at a proficiency level with moderate Supervision, but able to receive guidance and supervision; follow work rules, safety practices, work procedures; meet deadlines, punctuality and attendance standards; work overtime; etc.
Locations:
This is your opportunity to learn more, do more, live the career you have imagined and be part of a truly diverse organization.
Baker Hughes is an Equal Opportunity Employer. Employment decisions are made without regard to race, color, religion, national or ethnic origin, sex, sexual orientation, gender identity or expression, age, disability, protected veteran status or other characteristics protected by law. Learn more at https://www.eeoc.gov/employers/upload/posterscreenreader_optimized.pdf
Job: Manufacturing
Title: Manufacturing Associate I
Location: Nevada-MINDEN
Requisition ID: 1930795