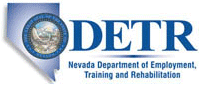 Job Information
Amentum

Weather Forecaster II

in

Las Vegas

,

Nevada
JT4 provides engineering and technical support to multiple western test ranges for the U.S. Air Force and Navy under the Joint Range Technical Services Contract, better known as J-Tech II. We develop and maintain realistic integrated test and training environments, and prepare our nation's war-fighting aircraft, weapons systems, and air crews for today's missions and tomorrow's global challenges.
JOB SUMMARY - ESSENTIAL FUNCTIONS/DUTIES
Perform tasks necessary to develop, issue, and update weather forecasts, warnings, advisories, and watches. Must make timely decisions and select a course of action under high stress conditions associated with severe weather and emergency situations. Coordinate with aircrews, air traffic control, and various base agencies to ensure safe operation of aircraft. Apply physical and meteorological factors in accessing the weather impact for specific locations to provide assistance to senior staff personnel in making go/no go weather decisions.
Observe, encode, record, disseminate and evaluate weather observations.

Analyze climatic regimes, geography, terrain, and weather system characteristics, centralized.

Weather products and indigenous surface and upper air reports to forecast weather conditions.

Provide daily meteorological briefings and unscheduled flight briefings, both verbal and written, in person or over the telephone.

Analyze available weather data to determine the need for the issuance of weather warnings, watches, and advisories for several remote locations.

Operate the GR2/Analyst/GRLevel3 Radar Software, Joint Environmental Toolkit (JET), and the DigiCORA Rawinsonde MW41 Set.

Interpret satellite imagery to aid in the weather forecast process.

Measure meteorological parameters with scientific equipment and instrumentation.

Manually determine meteorological parameters when equipment is not available.

Operate the Pilot to Metro Service (PMSV) radio to contact airborne aircraft.

Take necessary steps in collecting and saving data when notified of an Aircraft Accident.

Provide climatological data for numerous locations when required.

Use numerous computer programs to assemble weather data.

Any requirements defined in an additional duty delegation letter to ensure operation of the weather station.
OTHER RESPONSIBILITIES
Each employee must read, understand, and implement the general and specific operational, safety, quality, and environmental requirements of all plans, procedures, and policies pertaining to his/her job.
WORKING CONDITIONS
Work is primarily sedentary in an office/lab environment; however, some walking, stooping, bending, climbing stairs and stretching. Occasionally, may be required to handle helium tanks weighting approximately 50 pounds (anything heavier requires two or more people or mechanical assistance). The ability to discern color vision is required to differentiate detailed presentations of weather data on CRT screens and other systems.
Duties are performed both indoors and outdoors. Outdoor duties may be performed on even or uneven surfaces, which may be dry or wet. Outdoor duties may be performed on gravel, or shingled roof. Climbing stairs, ladders, towers and scaffolds, indoors or outdoors is required. Government vehicle is used on an as needed basis. Grease or oil may be found on working surfaces. Ability to work in a field environment with some shift work, at remote locations with occasional overnight assignments. Prolonged use of a video display terminal and radio communications are required. Travel to remote working locations required.
The foregoing conditions and physical requirements represent the general characteristics required to perform the essential functions for this job. In general, all positions may require standing, walking, sitting, lifting, carrying, pushing, pulling, climbing, bending, twisting, kneeling, crouching, and crawling. Specific work assignments may include additional environmental conditions or physical requirements necessary to perform the essential functions of the job. These specific requirements will be detailed in the job posting. Also, JT4 employees will only operate equipment that they have been fully trained on and/or certified to operate. If working in a training capacity, employees must be supervised at all times by a competent trained or certified company employee. Under no circumstances should employees use another employee's equipment without permission from their immediate supervisor or manager. Conversely, employees should not allow other JT4 employees or employees of another employer to use JT4 owned or assigned equipment without proof of training and approval of the shop manager.
PREFERRED QUALIFICATIONS AND WORK EXPERIENCE
The ideal candidate will have:
GR Level 2/Analyst/GR Level 3 Radar Software and Joint Environmental Toolkit (JET) knowledge and experience.
REQUIREMENTS - EDUCATION, TECHNICAL AND WORK EXPERIENCE
Bachelor's degree in Meteorology, or Associate's degree in Applied Science: Weather Technology, and five years of experience in operational meteorology, or graduation from equivalent formal academic training and five years of experience in operational meteorology. NEXRAD principle user processor and AMIS experience desired. Knowledge of meteorological methods, techniques, and practices, including weather observing, forecasting, communications, meteorological equipment and support procedures. Possess skill in using various computer applications and software. Ability to collect, analyze, interpret, adjust, and verify atmospheric or other meteorological data to confirm and improve its accuracy and effectiveness. Must have good verbal and written skills. Must be able to work duty days in excess of eight hours, shift work, overnight stays, and be subject to recall to support unscheduled weather support requirements. Position will require travel.
DISCLAIMER
The above statements are intended to describe the general nature and level of work being performed by people assigned to this classification. They are not intended to be construed as an exhaustive list of all responsibilities, duties, and skills required of persons so classified. Additionally, some jobs may require the incumbent to obtain and maintain a government security clearance, state issued driver's license, or other certifications or licenses which may affect an employee's ability to maintain employment.
JT4 is an equal opportunity employer and does not discriminate on the basis of race, color, religion, creed, gender, age, disability, sex (including pregnancy, childbirth, and related medical conditions), national origin, military status, veteran status, genetic information, or any other characteristic protected under applicable federal, state or local law. The Company provides reasonable accomodations/modifications to disabled individuals to assist in the hiring process and to qualified individuals with disabilities in the performance of essential job functions, in accordance with federal, state and local law. If you need assistance in completing this application, please contact Revruiting and Staffing as (702)275-5525
Amentum