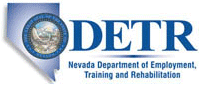 Job Information
Numotion

Warehouse Technician

in

Las Vegas

,

Nevada
Warehouse Technician
Tracking Code
8092-128
Job Description
Numotion aims to be the most responsive and innovative company to do business with. With more than 2,000 employees and over 140 locations nationwide Numotion is the premier mobility and rehab equipment supplier, and remains committed to a strong local focus. We are seeking an organized, motivated individual to join our team.
SUMMARY OF RESPONSIBILITY:Cleans, organizes and maintains warehouse, and perform other duties, as assigned. Receives shipments, Packages & labels all outbound shipments in a timely manner,
Essential Functions:
Warehouse shop – Manages warehouse and inventory, Maintain a clean and organized work area, shop, warehouse, rear of building, Clean and route incoming equipment

Coordinate demo/loan equipment for sales team as needed.

Shelves are to be stocked neatly, and equipment is to be placed in its appropriate areas.

Floors are to be swept and cardboard boxes broken down and disposed of at end of each day.

Cleans, organizes and maintains warehouse.
Other Functions:
As shipments are received:

Unpacks, tags, pre-preps & forwards equipment/supplies to appropriate holding area.

Matches packing slips to original purchase orders.

Dates and receives each line on the purchase order within the computer tracking system.

If shipment container is damaged: note condition on freight company's bill of lading.

Check quantity and condition of materials received.

Packages & labels all outbound shipments in a timely manner.

Arrange for immediate pick-up to ensure prompt delivery to final destination.

Return all defected shipments and ensure appropriate credit for company

Perform other duties, as assigned.
Required Skills
QUALIFICATIONS AND COMPETENCIES:
High School education

Possess good organizational skills

Works well with others

Must have valid driver's license and meet the company standard level driving record

Strong interpersonal skills and problem resolution abilities.

Strong ability to assess ability and capacity of staff.

Strong customer service skills and knowledge of order process.

Knowledge of funding and payer requirements.

Ability to work in a high paced environment.

Ability to use the computer.

Requires pushing, pulling, lifting and uncrating of equipment

Ability to use hand truck and lift
At Numotion, we are committed to meeting the needs of those we serve, and our employees. Working for Numotion, you will receive a competitive wage and benefits, including medical, dental and vision insurance, short or long term disability, a 401 K plan and life insurance.
Numotion is an equal opportunity employer. All qualified applicants will receive consideration for employment without regard to race, color, religion, sex, national origin, protected veteran status or disability status.
Numotion is a drug-free workplace. Candidates are required to pass a drug test before beginning employment.
Job Location
Las Vegas, Nevada, United States
Position Type
Full-Time/Regular