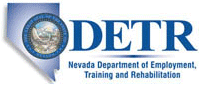 Job Information
Diamond Resorts International

Transitions Agent

in

Las Vegas

,

Nevada
JOB SUMMARY
Under general supervision, the Transition Agent facilitates and administers ongoing Transitions inquiries and provides exemplary customer service to all tiers and/or levels of members of The Club® and owners of Diamond Resorts.
ESSENTIAL JOB FUNCTIONS
Serves as overall point of contact for member inquires for the Transitions program by providing accurate information, assistance, and fulfilling guest requests received by telephone, email, and internal systems.

Creates, modifies, and fulfills all Transitions applications.

Processes second review of all Transitions requests and send members acceptance email.

Ensures that all inquiries are resolved within department expectations and standards of turnaround time, in compliance with Company standards and Club legal parameters.

Maintains high level of understanding of the Transitions program and educate members of any potential third party exit (TPE) company.

Maintains system processes and completes detailed notes in comments areas of member account after each interaction.

Researches and resolves concerns on the member's account pertaining to the Transitions program.

Consistently demonstrates and maintains the highest standard of professionalism when interacting with management, fellow team members, and members.

Works closely with Legal providing them with any potential TPE company information.

Monitors phone and email queues to ensure all phone calls, emails, and requests are completed daily.

Communicates with other departments in order to facilitate excellent customer service delivery.

Ensures all communications with members are thoroughly verified in accordance with the Quality Assurance standards.

Completes all required Company trainings and compliance courses as assigned.

Adheres to Company standards and maintains compliance with all policies and procedures.

Performs other related duties as assigned.

EDUCATION

High School Diploma or equivalent.

EXPERIENCE

A minimum of six (6) months of experience in the customer service field required.

No supervisory experience required.

SUPERVISORY RESPONSIBILITIES

This position does not include any supervisory responsibilities.

LICENSE & CERTIFICATIONS

This position does not require licenses or certifications.

SKILLS & ABILITIES This position requires the capability to understand and follow both oral and written directions as well as knowledge and usage of correct business English and office practices. Must be able to communicate effectively with others, analyze and resolve problems, maintain effective working relationships, and interact successfully with internal and external customers.

Specific skills and abilities include, but are not limited to the following:

Computer proficiency in Microsoft Word, Excel, and Outlook.

Ability to interpret and create policies, procedures, and manuals.

Excellent customer service skills.

Proficient in time management; the ability to organize and manage multiple priorities.

Ability to take initiative and effectively adapt to changes.

Recognizes an emergency situation and takes appropriate action.

Able to establish and maintain a cooperative working relation.

Ability to interpret and create spreadsheets.

Able to use sound judgment; work independently, with minimal supervision.

Strong analytical and problem solving skills.

Able to perform a variety of duties, often changing from one task to another of a different nature, with impending deadlines and/or established timeframes.

Performs well with frequent interruptions and/or distractions.

Basic math skills.
Job: *Call Center
Title: Transitions Agent
Location: Nevada-Las Vegas
Requisition ID: CC-0000X8