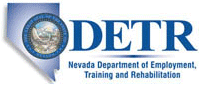 Job Information
POWDR

Terrain Park Attendant

in

Las Vegas

,

Nevada
COMPANY AMBITION AND MISSION STATEMENT
Our Ambition: To be Vegas' year-round backyard escape for discovering adventure in the mountains. Our Mission: Deliver memorable experiences. Enhance people's lives. Have fun doing it.
The Terrain Park Attendant is a labor intensive position responsible for construction, maintenance, and repair of all features.
ESSENTIAL DUTIES & RESPONSIBILITIES:
The attendant is responsible for safety awareness, etiquette and guest relations within the terrain park.
Daily responsibilities include opening and closing the terrain park, ensuring all signage is visible, testing features and assessing risk and liability each morning.
The Terrain Park Attendant will provide exceptional guest service and work outdoors in all weather conditions for the entire day.
Attendant must possess technical- knowledge of how to shape take offs with hand tools and be able to determine between safe and unsafe conditions.
Basic reading and writing skills are required. Snowmaking, hand raking of take offs, trail grooming, shoveling, assisting in mid-season rail maintenance if necessary.
PREFERRED EXPERIENCE:
Must be 18 years or older
High school diploma or equivalent
Valid Nevada License
Knowledge of risk management and construction helpful
Must be able to test large rails, boxes and tables - Required
Previous Terrain Park experience - Preferred
Knowledge in customer service
PHYSICAL DEMANDS:
*Must have the ability to lift up to 50 lbs and carry 50 yards
*Must be able to work in a standing position for up to (8) hours
*Must be able to work outside in temperatures below 32 degrees for up to (8) hours
*Advanced Ski or Snowboard ability required.
Equal Opportunity Employer Minorities/Women/Protected Veterans/Disabled