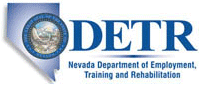 Job Information
PSG Global Solutions

Technical Customer Service Support Agent

in

Las Vegas

,

Nevada
The Opportunity
We're looking for a Technical Customer Service Support Agent , working in the BPO industry in Las Vegas, Nevada .
Provide excellent customer service, including maintaining focus on the neighbor's issue in a fast-paced environment

Analyze, isolate, research, and effortlessly explain step by step technical troubleshooting solutions related to software or hardware

Communicate effectively with neighbors while documenting conversations, exchanges, or sessions into multiple systems

Demonstrate interpersonal skills with a diverse customer base

Translate successfully complex technical information / instructions into a simple language that would ensure seamless troubleshooting

Demonstrate conflict resolution, negotiation, and de-escalation skills

Resolve unique hard-wiring inquiries within various products

Successfully consult with neighbors to uncover additional product needs
Our Client
Our client is a top-rated and growing global outsourcer. Specializing in customer experience, product support, and automation. In offices and homes (#work-at-home) around the world.
Huh!?! Well, you'll get this! They have a 4+ Glassdoor rating. And 91% of employees recommend them to friends. Check out this opportunity. You will find a big family. And an award-winning culture.
Be recognized for your work. Championed for your achievement. Be rewarded through recognition programs, performance awards, and celebrations. Be ensured of an encouraging work environment. Be assured of opportunities for growth and advancement. You can do it!
Make things better. Develop great relationships. Have the career you want. Where you want.
Experience Required for Your Success
Minimum of one year in a customer service role

1 to 2 years of technical customer service preferred

Must be currently residing within 50 mi of Las Vegas, NV

Must be comfortable in a multi-tasking, high-energy environment; creative and analytical problem solvers with a passion for excellent customer service

Has In-depth knowledge of Wi-Fi technologies (devices / connectivity)

Proficient with Mac systems, as well as software applications including web browsers and a variety of call center ticketing / call tracking systems

Basic awareness about Ring's devices

Has the ability to concentrate – follow neighbor's issues without distraction and render a resolution

Good composition skills – ability to compose grammatically correct, concise, and accurate written responses and notations

Work successfully in a team environment as well as independently

Technically inclined with a drive to challenge existing processes and innovate

Maintain regular and reliable attendance, including the daily schedule as assigned

Be flexible with the work schedule; may be expected to work weekends, holidays and evenings

Ability to work overtime as required by business, most often occurring in the weeks surrounding the holiday seasons
Details
The pay we are offering is 29,000 per year.
What Do You Think?
Does your experience reflect what it takes to be successful in this role? Do the work and challenges get you excited about what's possible? Apply here .
Not exactly? Join Our Talent Community at https://jobs.psgglobalsolutions.com/register , and we'll let you know of additional opportunities.
EOE Protected Veterans/Disability
PSG Global Solutions