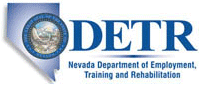 Job Information
Lockheed Martin

Systems Engineer Staff (Level 4) - Skunk Works

in

Las Vegas

,

Nevada
Description:
Lockheed Martin Aeronautics. Be More Than You Can Imagine .
The Skunk Works (Lockheed Martin Advanced Development Programs) is seeking world class talent in Mission Systems to be a part of a team that will carry on our 75 year tradition of making history in advanced aircraft development.
The successful candidate will be a deployed member of the Sensors Integrated Product Team (IPT), representing the IPT and supporting the on-site Customer and Company Field Service Teams in resolving and documenting issues arising from operations and/or maintenance of integrated Air Vehicle Sensors. The successful candidate will be supporting Sensor operations and testing in support of on-site development and operational test events.
The successful candidate will be expected to assist senior factory Project Engineers in developing and producing hardware and software test requirements, plans, and specifications in support of design improvements and enhancements of either embedded or emerging Sensor development projects.
Applicant should have extensive experience with air vehicle operations and maintenance and/or flight test.
Applicant must be capable of working independently in all aspects fault analysis and identification as well as executing system level procedural solutions based on limited information. Applicant must be comfortable working in a highly dynamic environment. Applicant must have excellent oral and written communication skills.
Applicants selected may be required travel up to 25% of the time, work in austere remote locations, and accept assignment to locations to support customer requirements, including accepting customer furnished quarters.
Must be able to obtain and maintain a valid U.S. passport and comply with mobility requirements such as deployment training, receive applicable vaccinations, and pass an overseas physical.
The selected candidate must be a US citizen and must meet eligibility requirements for access to classified information (including an investigation within the last 5 years). The candidate must possess and be able to maintain a DoD Top Secret clearance and be able to obtain a SAP/SAR clearance.
A level 4 employee Typically has 9 - 15 years of professional experience.
What's In It For You
Our employees play an active role in strengthening the quality of life where we live and work by volunteering more than 850,000 hours annually. Here are some of the benefits you can enjoy:
• Medical
• Dental
• 401k
• Paid time off
• Work/life balance
• Career development
• Mentorship opportunities
• Rewards & recognition
Learn more about Lockheed Martin's comprehensive benefits package here.
This position is in Las Vegas, NV
AeroMissionSystems
EngineeringAeronautics
Basic Qualifications:
• STEM or related technical degree
• System development, operations or maintenance experience of military sensors, avionics, navigation or communications equipment
Desired Skills:
Direct experience in one or more of the following domains:
- RF Signals and Signal Processing
- Antennas
- Navigation Systems
- EO/IR Imaging Systems
- Weapons Integration
- Avionics
- Missions Systems Computing Environments
- System Network Architecture Designs
- Communications Datalink
- Systems Information Assurance
- Vehicle Mission Planning Systems
Experience in developing and providing classroom instruction for air vehicle Sensors, Avionics, and/or mission systems.
Position involves significant interaction and continued interface with Company and Customer personnel at all levels; Excellent interpersonal and communication skills
Demonstrated ability to manage and track engineering and logistics support activities
Operations and Maintenance and/or Flight Test Experience
Familiarity with Systems Engineering Technical Reviews (SRR, PDR, CDR, TRR)
• Familiarity with the product development lifecycle
• Good with working in a Team Environment
• Experience with supplier management and customer interface
• Experience working special access programs
• Experience with Integration & Test
• Experience working on complex technical problems and working through technical evaluations, compilation of results, and development of recovery-plans/options
• Experience with cross-functional teams focused on design, fabrication, installation, and testing of avionic components
Must also demonstrate the following:
• Ability to build and maintain relationships, collaborate with others, engage in constructive conflict, and manage interpersonal dynamics
• Strong decision making and judgment
• Independent and self-motivated
• Excellent oral and written communication skills
• Demonstrated experience using standard office software tools/ solutions (e.g., Microsoft Office)
BASIC QUALIFICATIONS:
job.Qualifications
Lockheed Martin is an Equal Opportunity/Affirmative Action Employer. All qualified applicants will receive consideration for employment without regard to race, color, religion, sex, pregnancy, sexual orientation, gender identity, national origin, age, protected veteran status, or disability status.
Join us at Lockheed Martin, where your mission is ours. Our customers tackle the hardest missions. Those that demand extraordinary amounts of courage, resilience and precision. They're dangerous. Critical. Sometimes they even provide an opportunity to change the world and save lives. Those are the missions we care about.
As a leading technology innovation company, Lockheed Martin's vast team works with partners around the world to bring proven performance to our customers' toughest challenges. Lockheed Martin has employees based in many states throughout the U.S., and Internationally, with business locations in many nations and territories.
EXPERIENCE LEVEL:
Experienced Professional
Lockheed Martin