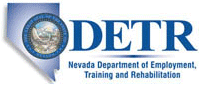 Job Information
UnitedHealth Group

Strategic Account Executive - Small Business - Las Vegas, NV

in

Las Vegas

,

Nevada
UnitedHealthcare is a company that's on the rise. We're expanding in multiple directions, across borders and, most of all, in the way we think. Here, innovation isn't about another gadget, it's about transforming the health care industry. Ready to make a difference? Make yourself at home with us and start doing your life's best work.(sm)
The primary duty of the Small Business Strategic Account Executive is to retain existing business working directly with assigned distribution partners and customers.
The Strategic Account Executive focuses on the small business market segment, those customers employing up to 100 employees.
Primary Responsibilities:
Sale of renewals and NBEA for both medical and specialty lines in groups of 2-99 eligible subscribers

Demonstrates exceptional service through the development of strong relationships with assigned distribution partners

Establishing and maintaining a regular schedule of customer connection points during the plan year (I.e.-virtual touch points, face to face, written communication)

Collaborates sales efforts targeted at potential new and renewal accounts; collaborate with Account Executive to determine appropriate product(s) to position to assigned distribution partners

Direct dedicated functional experts (billing, customer service, claims, etc.) on corrective actions / steps to ensure issue resolution

Education of distribution partners and customers on new products and offerings

Trains and consults with distribution partners and employers on enrollment, benefits and electronic service processes

Gathers data and identifies trends through strategic analysis of existing cases and offers solutions to meet customer needs

Provides internal process improvement strategies (i.e. research issues to analyze root causes and determine corrective action; identify trends in process metrics and service issues.)

Influences, demonstrates and trains employer groups about UnitedHealthcare's online electronic services, tools, and technologies

Coordinates with the Small Business Field Account Managers on account management aspects of supporting existing customers

Promotes and supports the Small Business Service Model, partnering with the appropriate service team for issue resolution

Participates in special projects as requested by management

Demonstrates understanding of national and local market dynamics and trends and how they may impact United Health Group / prospect / customer / and brokers

Provides regular updates and analysis with assigned distribution partners, on quarterly bonus and United Advantage qualification and develop strategies to address performance gaps

Detailed understanding of all UnitedHealthcare products, services and solutions

Navigates UnitedHealthcare internal departments to produce positive service results for clients and the company

Ensures the implementation of renewal plan changes are managed through the entire renewal process for both medical and specialty business
You'll be rewarded and recognized for your performance in an environment that will challenge you and give you clear direction on what it takes to succeed in your role as well as provide development for other roles you may be interested in.
Required Qualifications:
High School Diploma

State Life and Health Insurance License required or willing to obtain

2+ years of successful sales, sales support or account management experience in the insurance industry; with medical or specialty benefit products

Demonstrated relationship management skills

Superior customer service skills including a sense of urgency and ownership for resolving client issues

Excellent group presentation and training skills

Demonstrated knowledge of benefits

Maintains a valid driver's license

Travel as required

You will be asked to perform this role in an office setting or other company location

Employees are required to screen for symptoms using the ProtectWell mobile app, Interactive Voice Response (i.e., entering your symptoms via phone system) or a similar UnitedHealth Group-approved symptom screener prior to entering the work site each day, in order to keep our work sites safe. Employees must comply with any state and local masking orders. In addition, when in a UnitedHealth Group building, employees are expected to wear a mask in areas where physical distancing cannot be attained
Preferred Qualifications:
Strong problem solving and organizational skill

Underwriting, financial and analytical skills

Excellent communication (written and verbal) and listening skills
Careers with UnitedHealthcare. Let's talk about opportunity. Start with a Fortune 7 organization that's serving more than 85 million people already and building the industry's singular reputation for bold ideas and impeccable execution. Now, add you energy, your passion for excellence, your near-obsession with driving changes for the better. Get the picture? UnitedHealthcare is serving employers and individuals, states and communities, military families and veterans where ever they're found across the globe. We bring them the resources of an industry leader and a commitment to improve their lives that's second to none. This is no small opportunity. It's where you can do your life's best work.(sm)
*All Telecommuters will be required to adhere to UnitedHealth Group's Telecommuter Policy
Diversity creates a healthier atmosphere: UnitedHealth Group is an Equal Employment Opportunity/Affirmative Action employer and all qualified applicants will receive consideration for employment without regard to race, color, religion, sex, age, national origin, protected veteran status, disability status, sexual orientation, gender identity or expression, marital status, genetic information, or any other characteristic protected by law.
UnitedHealth Group is a drug-free workplace. Candidates are required to pass a drug test before beginning employment.
Job Keywords: Strategic Account Executive, Small Business, Sales Support, Sales, Account Management, Insurance, Medical Benefits, Specialty Benefits, Las Vegas, NV, Nevada
UnitedHealth Group