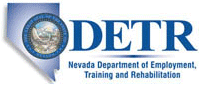 Job Information
UnitedHealth Group

Sr. Instructional Designer - Telecommute

in

Las Vegas

,

Nevada
Combine two of the fastest-growing fields on the planet with a culture of performance, collaboration and opportunity and this is what you get. Leading edge technology in an industry that's improving the lives of millions. Here, innovation isn't about another gadget, it's about making health care data available wherever and whenever people need it, safely and reliably. There's no room for error. Join us and start doing your life's best work.(sm)
You'll enjoy the flexibility to telecommute* from anywhere within the U.S. as you take on some tough challenges.
Primary Responsibilities:
Engage/collaborate with appropriate stakeholders and SMEs needed to identify business needs, performance goals and gaps

Research/analyze data needed to identify/confirm business issues (e.g., quality data, production data)

Conduct task analysis/research to identify the specific knowledge, skills, behaviors needed to achieve desired performance levels (e.g., focus groups, observation)

Conduct audience analysis (e.g., target audiences, current skills, performance gaps, special needs, prior knowledge, attitudes)

Identify and communicate potential challenges/obstacles to successful business outcomes (e.g., leadership buy-in, timing, cost, scope, change management, technology requirements, incentives)

Identify and communicate appropriate solutions needed to address identified business issues and needs (e.g., training, coaching, policy changes, system changes, process/procedure changes, compliance issues, documentation issues, incentive issues, leadership issues, organization structure)

Determine project goals/milestones based on identified business needs/timelines, and obtain appropriate approvals (e.g., go/no-go decisions, checkpoints)

Identify measurement approaches and mechanisms to evaluate success of the solution (e.g., quality scores, sales conversion rates, call volumes, order volume)

Develop learning objectives based on appropriate analyses (e.g., business analysis, task analysis, audience analysis)

Engage/collaborate with appropriate stakeholders and SMEs to determine appropriate training content (e.g., products, processes, tools, skills needed)

Develop project plans for design/development of identified solutions (e.g., in-scope/out-of scope elements, timeframes, resources, roles/responsibilities, priorities, cost estimates, feasibility analyses, risks/assumptions)

Apply principles of adult learning and training best practices to create effective and innovative training design solutions

Research/identify appropriate delivery approaches/media/methodologies (e.g., ILT, eLearning, webinar, virtual training, social media) and obtain required approvals

Develop approach to evaluate achievement of learning objectives (e.g., learning assessments)

Determine applicability/availability of existing training solutions (internal or external), and procure as appropriate

Identify/incorporate appropriate learning activities/exercises needed to enable learners to achieve learning objectives (e.g., delivery timeframes, durations, techniques)

Create high-level organizational structure and scope of training content (e.g., content outlines, storyboards, sequence)

Identify and document resources needed to deliver training solutions (e.g., classroom resources, system resources, supplies)

Develop maintenance plan for training solutions to ensure ongoing applicability/effectiveness of training (e.g., to account for potential changes to organizational structures, systems, processes, procedures)

Document and communicate training design decisions (e.g., design documents, training approaches/blueprints)

Obtain/confirm required licenses/copyright approvals for training materials, as needed

Obtain stakeholder approval/sign-off of training designs

Develop appropriate learning activities based on training designs and learning objectives

Write scripts/talking points for learning activities (e.g., trainer, audio, video, case studies)

Write supporting materials for learning activities (e.g., agendas, schedules, quick reference guides, handouts, job aids, trainer/learner guides, audio/visual aids)

Leverage/modify existing training solutions to meet current needs (e.g., updates, revisions, re-purposing for new audiences)

Develop learning assessments for use before or during training delivery (e.g., scenarios, case studies, questions, quizzes, knowledge checks)

Develop tools/resources for evaluating/measuring post-training learning effectiveness (e.g., surveys, interviews, focus groups, observations checklists)

Obtain stakeholder and SME approval/sign-off of training materials (following review cycles), and make needed revisions based on stakeholder feedback

Conduct Train-the-Trainer sessions to prepare trainers for delivery of training solutions and ensure/validate trainer readiness

Conduct training pilots to identify specific issues that needed to be addressed prior to delivery (e.g., timing, media, content gaps, audience engagement, assessment issues, training guides/materials)

Ensure that all needed training resources are available for delivery in appropriate locations (e.g., approvals, classroom materials, source files, references, job aids)

Publish, test, and upload files to appropriate delivery locations (e.g., LMS, SharePoint)

Promote/communicate availability of training to appropriate audiences and stakeholders (e.g., newsletters, emails, posters)

Respond to ongoing feedback from trainers, and make appropriate adjustments to training deliverables

Monitor ongoing training and address issues as they arise during delivery, leveraging appropriate resources (e.g., systems, facilities)

Ensure that post-training evaluation processes are properly implemented (e.g., activate system tools, conduct focus group/interviews, distribute surveys)

Monitor and analyze training metrics/data/trends, and identify areas needing attention to enhance learning effectiveness

Collaborate with trainers to identify strengths and areas for improvement in training solutions, and appropriate steps to take to improve training effectiveness (e.g., content, activities, materials, delivery methods)

Generate/analyze reports on training processes/outcomes, and distribute to appropriate audiences (e.g., LMS utilization)

Conduct updates/debriefs as necessary with appropriate stakeholders to communicate training experiences/effectiveness, based on available feedback and data (e.g., from reports, learners, their managers, trainers)

Engage with learners post-training to obtain additional feedback on training effectiveness (e.g., focus groups, follow-up surveys), collaborating with trainers as appropriate

Identify and incorporate needed changes to learning solutions (e.g., processes, procedures, materials, techniques, curricula) based on measurement/evaluation results
You'll be rewarded and recognized for your performance in an environment that will challenge you and give you clear direction on what it takes to succeed in your role as well as provide development for other roles you may be interested in.
Required Qualifications:
3+ years of healthcare experience

3+ years of instructional design experience

Experience working with Storyline

Strong ability in MS Office Suite

Ability to demonstrate and apply knowledge of appropriate tools and resources used to develop training content (e.g., Articulate, Captivate)

If you need to enter a work site for any reason, you will be required to screen for symptoms using the ProtectWell mobile app, Interactive Voice Response (i.e., entering your symptoms via phone system) or similar UnitedHealth Group-approved symptom screener. When in a UnitedHealth Group building, employees are required to wear a mask in common areas. In addition, employees must comply with any state and local masking orders
Preferred Qualifications:
Bachelor's Degree

Experience working with internal or external clients

Experience leading classroom instruction

Experience working with Flash, Adobe Suite, SnagIt, DreamWeaver, LMS, or video development
Careers with Optum. Here's the idea. We built an entire organization around one giant objective; make health care work better for everyone. So when it comes to how we use the world's large accumulation of health-related information, or guide health and lifestyle choices or manage pharmacy benefits for millions, our first goal is to leap beyond the status quo and uncover new ways to serve. Optum, part of the UnitedHealth Group family of businesses, brings together some of the greatest minds and most advanced ideas on where health care has to go in order to reach its fullest potential. For you, that means working on high performance teams against sophisticated challenges that matter. Optum, incredible ideas in one incredible company and a singular opportunity to do your life's best work.(sm)
Colorado Residents Only: The salary range for Colorado residents is $64,800 to $116,000. Pay is based on several factors including but not limited to education, work experience, certifications, etc. As of the date of this posting, UHG offers the following benefits for this position, subject to applicable eligibility requirements: Health, dental, and vision plans; wellness program; flexible spending accounts; paid parking or public transportation costs; 401(k) retirement plan; employee stock purchase plan; life insurance, short-term disability insurance, and long-term disability insurance; business travel accident insurance; Employee Assistance Program; PTO; and employee-paid critical illness and accident insurance.
*All Telecommuters will be required to adhere to UnitedHealth Group's Telecommuter Policy.
Diversity creates a healthier atmosphere: UnitedHealth Group is an Equal Employment Opportunity/Affirmative Action employer and all qualified applicants will receive consideration for employment without regard to race, color, religion, sex, age, national origin, protected veteran status, disability status, sexual orientation, gender identity or expression, marital status, genetic information, or any other characteristic protected by law.
UnitedHealth Group is a drug-free workplace. Candidates are required to pass a drug test before beginning employment.
Job Keywords: Sr. Instructional Designer, Instructional Design, Training, Training and Development, Instructional Designer, Storyline, Articulate, Captivate, Flash, Snagit, DreamWeaver, LMS, Bachelors, Healthcare, Las Vegas, NV, Nevada, United States, Work At Home, Remote, Work From Home, Telecommute, Telecommuter, Telecommuting, Optum Global Advantage
UnitedHealth Group