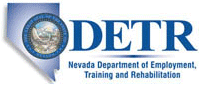 Job Information
Intermountain Healthcare

Service Desk Tech - Temp

in

Las Vegas

,

Nevada
Job Description:
The Service Desk Agent - Associate role is to ensure proper computer operations so that end-users can accomplish business and clinical tasks. This includes receiving, prioritizing, documenting and actively resolving end-user help requests. Problem resolution may involve the use of diagnostic and help request tracking tools, as well as require that the individual assign the ticket to 2nd or 3rd tier support for the purpose more advanced or hands-on help. The agent fields calls regarding all Intermountain Healthcare systems including desktops, networks, telephones, operating systems and Intermountain's proprietary systems. This position works closely with staff and senior members to ensure proper performance. Basic familiarity and minimal experience as a service desk agent. Works on small, defined elements of large projects. Incumbent's ability encompasses a subset of the total knowledge required within the service desk area, and incumbent is in process of developing remaining skills. Requires additional support and/or training to become fully proficient. Work is normally overseen by higher level technical contributors.
Job Essentials
Fields incoming help requests from end users via both telephone and e-mail in a courteous manner.

Documents all pertinent end user identification information, including name, department, contact information, and nature of problem or issue.

Builds rapport and elicits problem details from service desk customers.

Resolves requests and incidents at the lower levels. Escalates problems (when required) to the appropriately experienced technician as necessary.

Records, tracks, and documents the help desk request problem-solving process, including all successful and unsuccessful decisions made, and actions taken, through to final resolution.

Applies diagnostic utilities to aid in troubleshooting.

Accesses software updates, drivers, knowledge bases, and frequently asked questions resources on the Internet to aid in problem resolution.

Identifies and learns appropriate software and hardware used and supported by the organization.

Test fixes to ensure problem has been adequately resolved under supervision.
Minimum Qualifications
Demonstrated knowledge of basic computer hardware (pc, mouse, monitor, keyboard).
Demonstrated strong documentation skills.
One year of experience in a documented customer service role.
Preferred Qualifications
Strong written and oral communication skills.
Ability to present ideas in user-friendly language.
Keen attention to detail.
Ability to effectively prioritize and execute tasks in a high-pressure environment.
Strong customer service orientation.
Experience in a healthcare environment.
Strong interpersonal skills, oral communication skills, and proven analytical and problem-solving abilities.
Highly self motivated and directed.
Experience working in a team-oriented, collaborative environment.
Physical Requirements:
Interact with others requiring the employee to communicate information.
Operate computers and other IT equipment requiring the ability to move fingers and hands.
See and read computer monitors and documents.
Remain sitting or standing for long periods of time to perform work on a computer, telephone, or other equipment.
Location:
Warm Springs 700 Office
Work City:
Las Vegas
Work State:
Nevada
Scheduled Weekly Hours:
40
Being a part of Intermountain Healthcare means joining a world-class team of over 38,000 employees and caregivers while embarking on a career filled with opportunities, strength, innovation, and fulfillment. Our mission is: Helping people live the healthiest lives possible.
Our patients deserve the best in healthcare, and we deliver.
To find out more about us, head to our career site here (https://intermountainhealthcare.org/careers/?utm_source=Workday&utm_medium=Redirect&utm_campaign=CareerHome_workday) .
ADA Statement:
Intermountain Healthcare strives to make the application process accessible to all users. If you would like to contact us regarding the accessibility of our website or need assistance completing the application process, please contact 1-800-843-7820 or email recruitment@imail.org . This contact information is for accommodation requests only and cannot be used to inquire about the status of applications.
Equal Opportunity Employer
Intermountain Healthcare is an equal opportunity employer. Qualified applicants will receive consideration for employment without regard to race, color, religion, sex, sexual orientation, gender identity, national origin, disability or protected veteran status.
The primary intent of this job description is to set a fair and equitable rate of pay for this classification. Only those key duties necessary for proper job evaluation and/or labor market analysis have been included. Other duties may be assigned by the supervisor.
All positions subject to close without notice. All qualified applicants will receive consideration for employment without regard to race, color, religion, sex, sexual orientation, gender identity, age, national origin, disability or protected veteran status. Women, minorities, individuals with disabilities, and veterans are encouraged to apply.
Thanks for your interest in continuing your career with our team!
Intermountain Healthcare