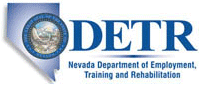 Job Information
Northrop Grumman

SCA Aircraft Mechanic 2

in

Las Vegas

,

Nevada
Are you interested in expanding your career through experience and exposure, all the while supporting a mission that seeks to ensure the security of our nation and its allies? If so, then Northrop Grumman may be the place for you. As a leading global security company providing innovative systems, products and solutions to customers worldwide, Northrop Grumman offers an extraordinary portfolio of capabilities and technologies. Here at Northrop Grumman we are comprised of professionals that bring different perspectives, are curious about the world, accepting of each other, and understand that the more ideas, backgrounds, and experiences we bring to our work then the more innovative we can be. As we continue to build our talented workforce we look for professionals that exemplify our core values, leadership characteristics, and approach to innovation.
Northrop Grumman Defense Systems is seeking a SCA Aircraft Mechanic 2 to join our team in Las Vegas, NV. The selected candidate will be responsible for analyzing malfunctions, inspecting, installing, maintaining, modifying and troubleshooting aircraft and egress systems.
What You'll Get to Do:
• Inspect aircraft and performing general aircraft handling procedures.
• Identify and isolate aircraft and engine systems malfunctions.
• Operate various aircraft and engine/ egress systems using proper technical manuals, checklists, test equipment and controls and displays to determine operational condition.
• Use soldering equipment, heat guns and crimpers to install protective sleeving, connectors, splices and terminal lugs to aircraft wiring.
• Interpret equipment operational characteristics to isolate malfunctions in systems such as egress.
• Trace power and data flow using wiring diagrams.
• Install, modify, repair, or replace parts as required.
• Using built-in-test functions, test sets, electronic measuring equipment, aerospace ground equipment and hand tools.
• Remove, install, align, calibrate, and check aircraft and engine and egress systems.
• Remove and install line replaceable units, mounts, and associated components.
• Remove, install, modify, and perform operational checks of all aircraft components.
• Install, remove, and evaluate aircraft and egress systems modifications, TCTO's and repairs.
• Perform all egress/ejection seat and canopy maintenance on assigned aircraft.
Qualifications:
Basic Qualifications:
• High School Diploma or equivalent and 2 years additional education and/or related experience.
• 5 or more years of experience on Air Force Fighter Aircraft Egress/Ejection Systems.
• Current Top Secret Security Clearance required.
• Ability to maintain a Top Secret Clearance and customer site access.
Preferred Qualifications:
• Qualified F- 16 Egress/Ejection System Technician.
What We Can Offer You:
Northrop Grumman provides a comprehensive benefits package and a work environment that encourages your growth and supports the mutual success of our people and our company. Northrop Grumman benefits give you the flexibility and control to choose the benefits that make the most sense for you and your family. Your package will include the following:
• Health Plan
• Savings Plan
• Paid Time Off
• Additional benefits
o Education Assistance
o Training and Development
https://benefits.northropgrumman.com/us/en2/BenefitsOverview/Pages/default.aspx
Additional Northrop Grumman Information:
Northrop Grumman has approximately 85,000 employees in all 50 states and in more than 25 countries, we strive to attract and retain the best employees by providing an inclusive work environment wherein employees are receptive to diverse ideas, perspectives and talents to help solve our toughest customer challenges: to develop and maintain some of the most technically sophisticated products, programs and services in the world.
Our Values. The women and men of Northrop Grumman Corporation are guided by Our Values. They describe our company as we want it to be. We want our decisions and actions to demonstrate these Values. We believe that putting Our Values into practice creates long-term benefits for shareholders, customers, employees, suppliers, and the communities we serve.
Our Responsibility. At Northrop Grumman, we are committed to maintaining the highest of ethical standards, embracing diversity and inclusion, protecting the environment, and striving to be an ideal corporate citizen in the community and in the world.
Northrop Grumman is committed to hiring and retaining a diverse workforce. We are proud to be an Equal Opportunity/Affirmative Action Employer, making decisions without regard to race, color, religion, creed, sex, sexual orientation, gender identity, marital status, national origin, age, veteran status, disability, or any other protected class. For our complete EEO/AA and Pay Transparency statement, please visit www.northropgrumman.com/EEO. U.S. Citizenship is required for most positions.
Job Category : Non-CJCS
20029202
Northrop Grumman