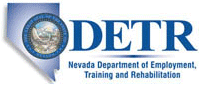 Job Information
UNITE HERE HEALTH

Risk Management and Patient Safety Manager

in

Las Vegas

,

Nevada
MISSION
The Neighborhood Health Center is dedicated to helping our Culinary members live healthier lives. Working together with our medical partners, we are changing the way healthcare is delivered to the Culinary community. We strive to create an environment where every Culinary member has high-quality care, better access to medical services, and an exceptional patient experience.
VISION
That every Culinary member we serve enjoys a better, healthier life.
VALUES | Our Four Cs
Compassion
Every team member is empowered and expected to take extraordinary measures to care for and treat each individual Culinary member's needs.
Clinical Excellence
We deliver the highest standard of care through our focus on prevention, early detection and evidence-based treatment of medical conditions. Through innovation, we take new approaches and use new techniques in delivering care.
Communication
We provide clear health communication and education to ensure our members have the information, resources, and knowledge they need to make informed decisions about their health
Collaboration
We collaborate with each other and our partners to promote a cohesive and patient centric culture focused on continuous improvement and excellence.
PURPOSE
Under the direction of, and in collaboration with the Health Center Leadership, establishes an effective risk management and patient safety program. Implements a risk management and patient safety model that is both proactive to identify potential risk or safety issues which could affect patients, caregivers, stakeholders or the medical staff and reactive to actual events/near misses to ensure that causative factors are identified, and actions implemented to reduce or eliminate recurrence. Serves as the organization's Patient Safety Officer. Develops a model to be utilized across all UNITE HERE HEALTH patient care centers and provides leadership and guidance across the organization on the patient safety model.
ESSENTIAL JOB FUNCTIONS AND DUTIES
Create and implement an effective Risk Management/Patient Safety program including:
A Risk Management/Patient Safety plan, with annual review and revision to meet organizational goals and changes in industry regulations/standards

Develop and support the organization's Culture of Safety

Develop and maintain relationship with our Provider Partners and help support the development of their infrastructure for patient safety

Administrator for the Enterprise event tracking system, with oversight to ensure event capture, tracking, analysis and reporting

Collaboration with Insurance Claims Adjusters and Legal on litigation impacting the health center, including responsibility for insurance claims submissions, in collaboration with Legal, and oversight of the health center's relationship with the adjusters

Ensures that patient complaints are reviewed in collaboration with the patient experience team

Review of all actual/potential cases to identify risks and work with Legal and key internal stakeholders to develop mitigation strategies to prevent recurrence

Oversight of the organization's Root Cause Analysis (RCA) activities. Reports RCA events, findings and action plans to appropriate committees

Direct all investigations related to Sentinel Events, event reports with harm score of level E-I, or other situations where harm to a patient, caregiver, stakeholder, or medical staff occurred

Responsible for the organization's policies and procedures related to risk management and patient safety activities

Serves as the organization's subject matter expert for risk management and patient safety regulations and processes

Maintains current knowledge of risk management and patient safety regulations, standards and practices

Ensure organizational compliance with Federal, State or Accrediting Body risk management and patient safety regulations and standards

Provides organization-wide education on risk management and patient safety topics

Participates in all Enterprise-wide Risk Management/Patient Safety initiatives

Supports key stakeholder activities, including education, development and implementation of workflows to accomplish department goals, evaluation, etc.

Sets goals and achieve measurable results in alignment with organizational priorities

Contributes ideas to plans and achieving department goals

Performs other duties as assigned within the scope of responsibilities and requirements of the job

Performs Essential Job Functions and Duties with or without reasonable accommodation
ESSENTIAL QUALIFICATIONS
Years of Experience and Knowledge
Minimum of five (5) years of current experience in healthcare risk management/patient safety is required

Managerial experience is preferred
Education, Licenses, and Certifications
Bachelor's degree in a healthcare related field is required

Preferred: Master's degree

Required: Certified Professional Healthcare Risk Management or Certified Professional in Patient Safety (CPPS) or must obtain within two (2) years of hire

Preferred: Registered Nurse in Nevada
Skills and Abilities
Intermediate level Microsoft Office skills (PowerPoint, Word, Outlook)

Intermediate level Microsoft Excel skills

A clear communicator; able to work across cross-functional teams

A good relationship builder, with colleagues and external partners

Detailed-oriented

Able to manage multiple, competing projects independently

A creative thinker and excellent problem solver

Able to exercise strong judgment and maintain confidentiality

Comfortable with a high degree of ambiguity, rapid change

Passionate about service to colleagues and customers
ID: 2020-1649
Organization: Neighborhood Health Center (Las Vegas)
External Company URL: https://www.uniteherehealth.org
Street: 650 N. Nellis Blvd.