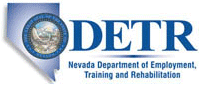 Job Information
Soothe Inc

Remote Based - Customer Experience Agent - muss Deutsch sprechen

in

Las Vegas

,

Nevada
?ber Soothe
Im März 2013 machte sich Soothe auf den Weg, um die regelmä?ige Massagetherapie zugänglicher zu machen. Sechs Jahre später ist Soothe mit fast 11.000 zertifizierten Massagetherapeuten in über 65 Städten in den USA, Gro?britannien, Kanada, Australien und Deutschland die Nummer 1 unter den On-Demand-Massageservices und -Apps. Wir sind stolz darauf, das Gesicht der Massagetherapie für Klienten und Therapeuten zu verändern. Wir liefern handverlesene, geprüfte, zertifizierte und versicherte Massagetherapeuten innerhalb einer Stunde zu Ihnen nach Hause, ins Büro, in ein Hotel oder zu einer Veranstaltung.
Wir erleben derzeit eine bemerkenswerte Expansion (national und international) und dominieren leicht die Gesundheits- und Wellnessbranche. Welche bessere Zeit, einem Startup beizutreten? Kommen Sie in unser fantastisches Team und werden Sie Teil dieser schnell wachsenden und sich entwickelnden neuen Technologieindustrie!
Positionsbeschreibung
Wir suchen einen Alleskönner, der die deutsche Sprache flie?end beherrscht. Diese Position ist für das Management des Personals verantwortlich und stellt sicher, dass Unternehmens- und Kundenziele kontinuierlich erreicht werden, während gleichzeitig ein positives und kollaboratives teamorientiertes Arbeitsumfeld gefördert wird.
Hauptverantwortlichkeiten
Tägliche Aktualisierung der Statistiken für eingehende und (minimale) ausgehende Anrufe an den Customer Experience Manager und rechtzeitige Benachrichtigung des entsprechenden Personals, wenn ein Programm in irgendeiner Weise gefährdet ist

Stellen Sie sicher, dass alle Customer Experience-Programme, -Prozesse und -Personalprobleme rechtzeitig angegangen und gelöst werden, indem Sie Lösungen anbieten und die Schlussfolgerungen weiterverfolgen

Stellen Sie die Transparenz des Managements auf der Anrufebene sicher, verwalten Sie Anrufeskalationen und überwachen Sie das Verhalten und die Zeitpläne der Mitarbeiter, um eine hohe Auslastung der Mitarbeiter zu gewährleisten

Implementieren Sie neue Programm- / Prozessverbesserungen mithilfe von Best Practices des Unternehmens und der Branche

Pflegen Sie genaue programm- und mitarbeiterbezogene Berichte und Korrespondenz

Nutzen Sie die verfügbaren Berichte und Analysen, um die kontinuierliche Verbesserung zu fördern

Verantwortlich für das Setzen von Zielen, das Trainieren von Mitarbeitern zur Verbesserung der Arbeitsleistung, das Herausstellen von Disziplin nach Bedarf, die Durchführung von zweiwöchentlichen Besprechungen, die Aufrechterhaltung der Teammoral, das Abschlie?en von Mitarbeiterprüfungen vor dem Fälligkeitsdatum sowie die Kommunikation und Durchsetzung aller Unternehmensrichtlinien und -verfahren

Bietet regelmä?ige abteilungsübergreifende Kommunikation innerhalb von Soothe, einschlie?lich Concierge, Therapeutenerfolgsteam usw.

Führen Sie andere Aufgaben wie zugewiesen aus
Dies ist eine Aufsichtsposition. An diese Position sind die Kundendienstmitarbeiter und die Kundenerfahrungsteamleiter mit Berichtserstattung gekoppelt.
Anforderungen
Muss flie?end deutsch sprechen!

Starke Kundenorientierung und nachgewiesene Führungsqualitäten (Kundenservice bevorzugt)

Flexibler Arbeitszeitplan; muss bereit sein, an Wochenenden und Feiertagen und möglicherweise über Nacht zu arbeiten

Die Fähigkeit, Initiative zu ergreifen, um Empfehlungen abzugeben, Probleme zu lösen und Arbeitsprozesse zu erstellen / verbessern

Effektive schriftliche und mündliche Kommunikationsfähigkeiten

Fähigkeit, unabhängig und / oder als Teil eines Teams zu arbeiten

Vorkenntnisse in PC-Anwendungen, unter anderem in Microsoft Word, Excel, Outlook, Access, Visio, Envision und webbasierten Anwendungen

Bewährte Anwesenheitszuverlässigkeit

Fähigkeit, Veränderungen effektiv und positiv anzupassen und zu kommunizieren

Extreme Liebe zum Detail, mit der Fähigkeit, delegierte Aufgaben zu überprüfen und zu auditieren

Effizientes Multi-Tasking-Management und proaktives Zeitmanagement in einer sich ständig ändernden Umgebung

Bachelor-Abschluss (oder gleichwertige Berufserfahrung) bevorzugt und / oder berufliche Ausbildung. Auf die Anforderungen an die Ausbildung kann verzichtet werden, wenn der Antragsteller nachweisliche Wirksamkeit in einer Verwandten- oder Juniorposition nachweist
Vorteile & Vergünstigungen
Von Zuhause aus arbeiten!

Kranken-, Zahn- und Augenarztversicherung

Kostenlose monatliche Massagen zu Hause

& Mehr!
---
About Soothe
In March 2013, Soothe set out on a mission to make regular massage therapy more accessible. Six years later, Soothe is now the #1 on-demand massage service and app, with nearly 11,000 certified massage therapists in over 65 cities across the US, UK, Canada, Australia, and Germany. We take great pride in changing the face of massage therapy for both the clients and therapists. We deliver hand-picked, background checked, certified & insured massage therapists to your home, office, hotel, or event space in an hour.
We are currently experiencing remarkable expansion (national and international) and are easily dominating the health and wellness industry. What better time to join a startup? Come join our amazing team and become part of this rapidly growing and evolving new tech industry!
Position Description
We are looking for an all-star Agent who is fluent in the German language. This position is responsible for managing personnel, ensuring corporate and client goals are met on an ongoing basis while promoting and encouraging a positive and collaborative team-oriented work environment.
Key Responsibilities
Provide daily updates of inbound and (minimal) outbound call statistics to the Customer Experience Manager, and provide timely alerts to appropriate personnel if a program is in any way ?at-risk?

Ensure all customer experience programs, processes, and personnel issues are addressed and resolved in a timely manner by offering solutions and following up through the conclusion

Ensure visibility of management on the call floor, handling call escalations and monitoring employee behaviors and schedules to maintain high levels of employee utilization

Implement new program/process improvements using company and industry best practices

Maintain accurate program and employee-related reports and correspondence

Effectively utilize available reporting and provided analysis to champion continuous improvement

Responsible for setting goals, coaching employees for improved work performance, issuing discipline as needed, conducting bi-weekly meetings, maintaining team morale, completing employee reviews before the due date, and communicating and enforcing all corporate policies and procedures

Provides regular cross-departmental communicate within Soothe, including Concierge, Therapist Success, etc.

Perform other duties as assigned
This is a supervisory position. Reporting to this position are Customer Services Reps and Customer Experience Team Leads.
Requirements
Must speak fluent German!

Strong customer focus and demonstrated leadership ability (customer service experience preferred)

Flexible work schedule; must be willing to work weekends and holidays, and possibly overnight

Ability to take initiative to make recommendations, resolve issues, and create/improve work processes

Effective written and verbal communication skills

Ability to work independently and/or as part of a team

Intermediate knowledge of PC applications including, but not limited, to Microsoft Word, Excel, Outlook, Access, Visio, Envision, and web-based applications

Proven attendance reliability

Ability to adapt and communicate change in an effective and positive manner

Extreme attention to detail, with the ability to review and audit delegated tasks

Ability to effectively multi-task and proactively manage time in a constantly changing environment

Bachelor?s Degree (or equivalent work experience) preferred and/or professional training. Education requirements may be waived if the applicant can demonstrate proven effectiveness in a relative or junior position
Benefits & Perks
Work from home!

Health, Dental, and Vision insurance

Free monthly at home table massages

& more!