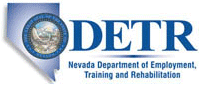 Job Information
Worldwide Flight Services

Ramp Service Agent

in

Las Vegas

,

Nevada
Job Description
The work of a Ramp Service Agent includes the following: loading and unloading of cargo (mail, express, baggage, freight, and company material) on and off aircraft;
the transporting of cargo between terminals and aircraft; the ramp transfers of cargo where required; the receiving, delivering, and physical handling of freight and company material, export at the designated express docks, mail and baggage in the outbound baggage room;
the completion of forms and messages related to and necessary for the performance of the designated locations of the functions described.
The cleaning and servicing of cabin interiors, including cockpit and lavatories; draining lavatories; checking, handling, assembling, removing and installing passenger service cabin furnishings and supplies. Transporting such furnishings and supplies to and from aircraft.
Assisting in loading, unloading and racking both filled and empty drums.
In addition, de-icing aircraft, clear aircraft windshields, pushout/tow aircraft and related guide man functions; connect/remove ground power and ground start units.
May be required to clean the exterior of aircraft with specialized cleaning fluids. May be assigned to perform routine cleaning of work areas, ramps, and facilities with or without powered equipment.
May be assigned to assist in monitoring security of facility. May be assigned to do routine automotive repair; servicing and cleaning of powered and unpowered equipment.
Required Experience
Must be at least 18 years of age. High school diploma or GED required. Must have Valid drivers' license. Must be available to work either 02:30 - 06:30 am or 04:30 pm - 07:30 pm including weekends (i.e. Friday, Saturday and Sunday), holidays, and days off.
Ability to read, write, fluently speak and understand the English language.
Tracking Code: 2169-629
Job Location: Las Vegas, Nevada, United States
Position Type: Part-Time