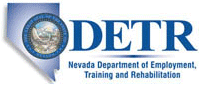 Job Information
Brightline

Quality Assurance Manager

in

Las Vegas

,

Nevada
Development & Constructio

QUALI01831
Full-Time
Las Vegas, NV, USA
Description
The Quality Assurance Manager (QAM) will participate in a wide variety of quality duties, such as overseeing the activity of quality assurance including staffing, developing, implementing and maintaining a system of quality for the project. In addition, the QAM will support the various project management teams in the implementation of control systems for the project, addressing schedule, cost, risk and document management.
Job Functions:
Lead planning, development and implementation of the Quality Assurance Program.
Coordination with scope contractors to manage quality events and corrective actions.
Manage the punch list identification and closeout process.
Manage Non-Conformance Notices and the Request for Information process through corrective actions.
Oversee and coordinate third party testing agencies.
Analyze and validate contractor schedule demands for additional work and other changes under existing construction contracts.
Reporting of monthly cost metrics regarding Quality Assurance for ongoing projects to senior management.
Performing detailed financial forecasting as requested by senior management.
Other Duties as assigned.
Qualifications:
Bachelor's degree in Construction or Civil Engineering or related field experience.
Minimum of 10 years' experience in Quality Control of complex multidisciplinary heavy/civil construction projects, with a minimum of 5 years in a managing role.
Prior experience in one or more of the major project disciplines including heavy grading, temporary and permanent earth retention, drainage infrastructure, bridges, track construction and road construction.
Fluency with Microsoft Office software.
Demonstrated experience in the development Quality Planning.
Prior experience with project a project management platform such as PMWeb, Aconex, Procore, Prolog, etc.
Prior experience with Caltrans and NDOT Specifications.
Prior experience in railroad infrastructure.
NOTE: JOB DESCRIPTION IS SUBJECT TO CHANGE BASED ON BUSINESS NECESSITY.
DXE is an Equal Opportunity Employer. In compliance with the Americans with Disabilities Act, DXE will provide reasonable accommodations to qualified individuals with disabilities and encourages both prospective and current employees to discuss potential accommodations with the employer.
Posted: December 15, 2020