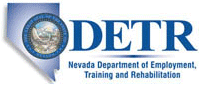 Job Information
Navarro Inc.

Project Manager - Deputy RWAP Manager

in

Las Vegas

,

Nevada
Navarro Research and Engineering, Inc. is recruiting for a Project Manager – Deputy RWAP Manager in Las Vegas, NV.
Navarro is a premier contractor providing high-quality technical services to DOE, NASA, and DOD. Navarro's success is based on our customer service focus and our well-known responsiveness and innovation. In all we do, either in corporate management or in our services to our clients, we seek for the most effective and efficient approaches to provide best value to our clients.
The Project Manager – Deputy RWAP Manager provides technical knowledge, skills, and abilities to evaluate waste generators Nevada National Security Site (NNSS) Waste Certification Programs to ensure they are compliant with the NNSS Waste Acceptance Criteria (WAC). In-depth understanding of principles, concepts and techniques in environmental science and regulatory compliance related to natural resources laws and regulations. Examples include NEPA, RCRA, CERCLA, CWA, CAA, TSCA, and the NNSS FFACO. Review waste profiles to determine if the profile is compliant with the NNSS WAC requirements.
GENERAL RESPONSIBILITIES AND KNOWLEDGE/SKILLS:
Under little to no supervision, participates in management team activities to build strong management systems to support all aspects of assigned projects/programs.

Expert knowledge and ability to develop and apply highly advanced principles, concepts and techniques in environmental audit and surveillance, budgetary functions and management systems.

Skill and ability to perform critical strategic tasks and to interpret broad strategic requirements and develop and execute plans to satisfy them.

Ability to have major impact on organizational success and productivity, with extensive latitude for independent judgment.

Ability to communicate effectively at the highest levels.

Ability to train and mentor more junior staff.

Can be viewed as an expert within a specialty and as highly competent within the broad discipline, both internally and externally.

Level of language skills, mathematical skills, communication skills, reasoning ability and computer skills necessary to perform essential functions of the job.
SPECIFIC RESPONSIBILITIES AND KNOWLEDGE/SKILLS:
Evaluate incoming Waste Profiles to evaluate evidentiary information demonstrating compliance with the NNSSWAC. Will chair the Waste Acceptance Review Panel at the direction of the RWAP Manager.

Develop performance metrics and reporting for RWAP separate from non-conformance.

Assists the RWAP Manager in evaluating departmental non-conformance and corrective actions to continuously identify potential opportunities for improvement.

Develop performance metrics and reporting for RWAP separate from non-conformance.

Plan, organize and assign skill specific work to staff or people performing similar or related functions. May set goals and determine individual training and coaching needs.

Interact with DOE Federal personnel

Review and approve various reports routinely generated by the RWAP personnel including verification reports, Facility Evaluation reports, lead use evaluations, etc.

Participate in the development of updated programmatic documentation and information for generators, including the NNSSWAC.

Periodically participate in waste generator program audits to assess program compliance with the NNSS WAC requirements.

Periodically participate in surveillances to evaluate the generator's program elements, new waste streams, conduct mixed waste verifications, and verify implementation of corrective actions.

Provides technical oversight of new generator programs and provides assistance when required.

High level of responsibility, accountability and impact on the organization through this function.

Not anticipated to have direct reports but will be expected to provide feedback to others on individual deliverables.
Requirements
Minimum B.S. in science or engineering discipline

The candidate should be an experienced professional with a minimum 10 years' experience in Radioactive Waste Management or directly relatable work

Three to five years management experience

Demonstrable experience working with chemical and radiochemical analytical data

Working knowledge of RCRA, TSCA, DOT Hazmat regulations and DOE Order 435.1

Expertise should include oversight and assessment, surveillances, process improvement, quality improvement, and quality performance measures and metrics.

Excellent communication skills, verbal and written

Proficiency in MS Office applications and basic computer skills.

NQA-1 Certification is a plus but not required
WORKING CONDITIONS:
When working at the DOE EMNV Office the work is primarily office and office support.

When conducting a facility evaluation, air travel to a DOE site may be required

RWAP Team members may travel up to 10 days per month

Overtime may be required to complete assigned tasks
Due to the nature of the government contract requirements and/or clearances requirements, US citizenship is required.
Navarro is an equal-opportunity employer. All qualified applicants will receive consideration for employment without regard to race, religion, color, national origin, gender, age, sexual orientation, gender identity, status as a protected veteran, or status as a qualified individual with a disability.
EEO Employer/Vet/Disabled
Benefits
Health Care Plan (Medical, Dental & Vision)

Retirement Plan (401k, IRA)

Life Insurance (Basic, Voluntary & AD&D)

Paid Time Off (Vacation, Sick & Public Holidays)

Short Term & Long Term Disability