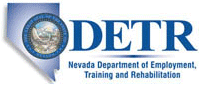 Job Information
Southern Glazer's Wine and Spirits

Pricing Manager

in

Las Vegas

,

Nevada
Job Description
Overview
The Pricing Manager provides a consistent approach and strategic thinking for the pricing and approval of products. Responsible for managing the pricing process and developing strategic pricing recommendations to be presented to senior leadership. Accomplishes objectives through research and analysis of competitive pricing dynamics and development of robust pricing models for products and product lines. Supervision, direction, oversight, and evaluation of the pricing/costing personnel and evaluation of assigned accounts.
Duties and Responsibilities
· Conduct daily GP maintenance, reporting and reconciliation tasks including addressing all costing/pricing issues related to DAs, FOBs, layered cost problems, credits, etc.
· Create, maintain and distribute sales documents, spreadsheets, trackers and various reports for management and suppliers
· Coordinate financial depletions for designated suppliers; create and distribute monthly depletion reports
· Generate ad-hoc specialty reports for executive management, sales management, and suppliers as directed
· Assist in the verification of incentive recaps and program bonuses for sales personnel
· Maintain pricing books and cost/sell reports; ensure accurate pricing
· Identify errors created by sales staff on order transmissions and work with the employees to make the necessary corrections
· Manage all supplier pricing calendars for wholesale and retail filings in a timely and accurate manner
· Ensure all data sources are in place including brand funding, price support
· Responsible for assuring that pricing calendar meets state regulatory guidelines and timetables
· Work with pricing department to ensure current and future pricing
· Prepare cost support packages complying with Federal Acquisition Regulations (FAR)
· Assist pricing negotiations of customers' proposals
· Lead and direct pricing strategy formulation as well as take pricing actions to enhance profitability
· Perform financial evaluation to assess the effectiveness of pricing actions
· Identify and highlight key strategic considerations surrounding each pricing request
· Define new business procedures, evaluate resource requirements and stimulate implementation or maintenance of pricing system
· Consolidate and manage pricing knowledge over time to provide even greater context for pricing decisions
· Manage total pricing procedure, enhance processes to make most of the efficiencies and ensure timely response to market conditions
· Partner with purchasing buyers, product managers and sales organization to assure integrated plus profit-maximizing approach to market
· Analyze financial impact of price approach given overall history as well as the profitability of customer
· Lead, coach and manage a team of professionals, to include hiring, development and progressive discipline/termination, as needed
· Perform other job-related duties as assigned
Qualifications
Minimum Qualifications
· Bachelor's Degree plus five years of experience; or an equivalent combination of education and experience
· Previous background in the collection, analysis, and interpretation of syndicated and POS data
· Knowledge in Programming and Price Structure
· Knowledge of Generally Accepted Accounting Principles (GAAP), internal controls and financial reporting
· Working knowledge of budgetary and fiscal oversight responsibilities
· Must have a working knowledge of Computer Software (e.g., Microsoft Office and excellent Excel / PowerPoint skills, SharePoint Business Objects)
· Must be self-directed, autonomous and yet be able to work well with multiple individuals at all levels on a regular basis
Preferred Qualifications
· One year of demonstrated supervisory experience
· Ability to prioritize multiple projects on time and budget
· Working knowledge of Finance and accounting practices
· Demonstrated success in building and improving relationships with suppliers and buyers combined with established and effective rapport in the entire geographic region
· Excellent analytical, problem solving, decision-making and quantitative analysis skills to provide insights into performance and efficiency opportunities
· Strong planning and organizational skills to work in a fast-paced environment and manage multiple priorities
· Excellent customer service skills in all interactions with internal and external customers, including but not limited to personnel from other divisions, vendors, suppliers, and other departments
· Excellent communication, leadership, and interpersonal skills to build relationship and collaboration across different departments, sometimes virtually
Physical Demands
· Physical demands include a considerable amount of time sitting and typing/keyboarding, using a computer (e.g., keyboard, mouse, and monitor), or adding machine
· Physical demands with activity or condition may occasionally include walking, bending, reaching, standing, and stooping
· May require occasional lifting/lowering, pushing, carrying, or pulling up to 20lbs
ReferenceNumber: LAS00000399
Category: Accounting and Finance
JobType:
JobIndustry:
Request Priority Protected Veteran Referrals
EOE Protected Veterans/Disability
Southern Glazer's Wine and Spirits