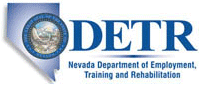 Job Information
Mears Group, Inc.

Pipefitter

in

Las Vegas

,

Nevada
Mears Pipeline provides a comprehensive scope of construction and professional services to the natural gas and electric industry. Utilities and Pipeline Operators throughout North America choose Mears Construction for its extensive knowledge, expansive resources, and unmatched scope of services. Mears Construction has built its reputation as an industry leader for solutions and a premier provider with a solid track record of performance, integrity, and - above all - a commitment to safety and quality.
Our projects are regulated by federal and state laws which require all employees to successfully pass criminal background checks, MVR, and drug tests (post-employment and random testing).
Position Overview:DOT OQ Gas Pipeline qualified and experienced in the use of all types of pipe fitting procedures. Functions as a technical crew member. Responsibilities:The following list is an outline of duties and responsibilities attached to this position. It is understood that this list is intended to be representative of the functions that may reasonably be expected of the position. It is not intended to be comprehensive.
Practice a "safety comes first" attitude by following DOT and OSHA regulations.

Assist crew in manual work in various ways to maintain job progress.

Thread pipe by using a threading machine or hand threader.

Assemble and install a variety of metal and polyethylene pipe and pipe fittings as necessary to complete installation.

Join piping by means of threaded, fusion, coupling or other means as approved by customer. Secure pipes to structure with clamps, brackets and hangers.

Inspect and test piping system for leaks.

If driving a company vehicle, operate it in a safe and skilled manner in accordance with Driver Handbook.

Pre- and post-trip inspections are performed daily.

Vehicle is maintained and kept clean and organized.

May perform additional duties as assigned by supervisor.

Qualifications:

Qualified in pipe joining, pipe fitter, and covered tasks associated with pipeline replacement work.

2 to 3 years' of job-related experience required.

Proficient communication skills required.

General knowledge of construction and/or utility construction is necessary.

Ability to maintain a valid Driver's License.

Ability to travel as required to jobsite.

Must be able to work overtime and weekends if needed.

Must be able to pass any operator qualifications assessments as required by jobsite.
​PHYSICAL REQUIREMENTS
Able to lift, push, and/or pull up to 50 pounds

Able to stand and walk the project site throughout each shift

Able to pass respiratory fit test if working in an environment where required

Able to lead crews in stretch and flex activities daily

Able to access all areas of a project site to inspect work and communicate with employees

Able to climb ladders and negotiate work areas under construction
It is the continuing policy of Mears Group Inc to afford equal opportunities for all persons, regardless of their race, creed, color, age, sex, gender, sexual orientation, national origin, religion, disability, medical condition, marital status, veteran status or any other protected class at the local, state, or federal level. No person shall be excluded from employment consideration on the basis of these factors.