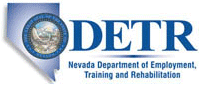 Job Information
DeVry Education Group

Peer Tutor - Chamberlain Care Student Navigator

in

Las Vegas

,

Nevada
The Chamberlain Care Student Navigator is an advocate and promoter of Chamberlain University Pre-Licensure Bachelor of Science in Nursing Program resources and services. The student navigator will assist in student training and resource navigation throughout the Nursing Program. This position will report to the designated campus manager.
Peer Training regarding ATI Resources
Functions as a student leader who assists new students with ATI website navigation, including:
Assists students with entering in the Product ID Code to gain access to the ATI Resources.

Works with ATI student leader peers to onboard new students in basic website navigation.

Walk students through how to read results and access remediation in ATI.
Assumes day to day responsibility for assisting students with questions, including:
Being available to help with challenges students encounter with ATI tools and resources.

Serve as a liaison in conjunction with ATI Champions, regarding questions related to ATI resources.

Distribute student ATI tools & resources.

Collaborate with campus ATI Faculty Champions/Course faculty/National Academic

Team on course specific resource refreshers. Partner with Faculty Champions on any ATI student training needs.

Collaborates with the Deans of Student Learning and student learning specialist to serve as a liaison regarding questions related to simulation, open lab, and clinical compliance.

Refers students to peer mentor program as requested.
Distribute and demonstrate Chamberlain navigational tools & resources based in student need
Collaborate with the student learning enter and faculty to develop and facilitate peer workshops.
Collaborate with campus ATI Faculty Champions/Course faculty/National Academic Team on course specific resource refreshers. Partner with Faculty Champions on any ATI student training needs.
Partner with Student Learning Specialists to develop training resources and workshops related to simulation, clinical learning, and simulation expectations.
Collaborates with peer student navigators at other Chamberlain campuses on best practices with Canvas, ATI, Simulation, Clinical learning, transition to practice preparation.
Collaborates with student services on transition to practice standards and development of training resources.
Attend Chamberlain Care Student navigator meetings and joint meetings with ATI Champions.
Student leaders stay in contact with their designated faculty champion sponsor and National Academic Team member to promote consistent messaging and identification of issues with navigation tools/resources.
Keep accurate records of navigation support sessions and identify trends to their campus manager or student learning team.
Student Peer Leader/Mentor
Assists students through the duration of program to maximize ATI tools & resources

Advises peers on time management skills and strategies

Guides peers to available institutional resources to foster time management skills

Guides students through their own ATI experiences, educational experience (i.e. overcome challenges).

Serves as a mentor for new student navigators

Must be Federal Study eligible

Minimum GPA of 2.5

Strong ATI navigation skills

Must have completed NR101/103/110

Strong leadership skills

Ethical decision-making abilities

Excellent organizational skills

Excellent communication skills (written & verbal)

Ability to adapt to varying schedule and job demands

Attentive to detail

Great organizational skills

Good time management

Experience with both HP and Mac operating systems a plus

The individual demonstrates openness, inclusiveness, sensitivity, and the ability to interact respectfully with all people and understand individuals' differences.

The individual is able to work within a team structure, and can negotiate and manage conflict
We are proud to be an EEO employer M/F/D/V. We maintain a drug-free workplace and perform pre-employment substance abuse testing. Thank you for applying for this outstanding opportunity today.
We are proud to be an EEO employer M/F/D/V. At Adtalem, we welcome everyone and have a strong commitment towards diversity and inclusion. We encourage our Colleagues to be their true authentic selves and support laws that prohibit discrimination everywhere we do business. We also maintain a drug-free workplace.
Chamberlain University has a 130-year history and the mission to educate, empower, and embolden diverse healthcare professionals who advance the health of people, families, communities, and nations. We're 99,000 strong, with 31,000 students and 68,000 alumni armed with the skills, passion, and determination to make a difference in today's complex healthcare environment. By living Chamberlain Care®, we've built a culture in which colleagues and students thrive, and we graduate extraordinary healthcare professionals who transform the health of people worldwide.
Our regionally accredited University is comprised of the College of Nursing and the College of Health Professions. Our College of Nursing offers a Bachelor of Science in Nursing (BSN) degree program at 22 campuses and online post-licensure degree programs and certificates including RN to BSN, RN to MSN, a Master of Science in Nursing (MSN) with six Specialty Tracks, and a Doctor of Nursing Practice (DNP). Our College of Health Professions offers online options with a Master of Public Health degree, Public Health Certificate programs, and a Master of Social Work degree. Learn more about Chamberlain University, part of Adtalem Global Education, at www.chamberlain.edu.
Req Number: 2020-116154
Institution: Chamberlain College of Nursing
Department: Academics
FLSA U.S./Global Status: U.S. - Non-Exempt
External Company URL: www.chamberlain.edu/
Post End Date: 1/16/2021