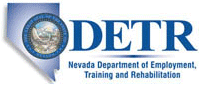 Job Information
HCA, Hospital Corporation of America

Patient Registration Rep PRN

in

Las Vegas

,

Nevada
MountainView Hospitalis a state-of-the-art, full-service medical facility located in the heart of Northwest Las Vegas, one of the fastest growing areas in the valley. With a staff of more than 1,440 dedicated and talented employees, as well as more than 1,200 outstanding physicians at our 408-bed facility,MountainView Hospitalis recognized for high patient satisfaction and for providing quality and compassionate care to our community since 1996.
MountainViewfeatures nationally recognized programs including a top cardiovascular thoracic center, the renowned Las Vegas Institute for Robotic Surgery, an Accredited Chest Pain Center and Certified Stroke Center. Other areas of excellence include emergency care, urology and gynecological services, orthopedics, vascular care and inpatient rehabilitation unit. The hospital is a member of the respected Sunrise Health System consisting of Sunrise Hospital, Sunrise Children's Hospital, Southern Hills Hospital and several surgery and diagnostic imaging centers offering a complete range of specialized and technologically advanced services.
Join us as we achieve our Mission Statement:
/MountainView Hospital//is committed to the care and improvement of human life. In recognition of this commitment, we strive to deliver high quality, cost effective health care in the community we serve./
/ /
*POSITION SUMMARY: *
* *
Patient Registration Rep
/ /
Responsible for interviewing patients and completing all admissions and registration functions. Provides all prior notifications and is responsible for ensuring outstanding public relations. Works closely with other Hospital departments to assure that physician and patient satisfaction and quality of services are maintained and improved. Ensures that contacts with the Admissions Department are positively enhanced by serving as a resource for patients, families of patients, and Hospital management & staff. Supervises monitors for performance improvement studies as requested. Works with all departments, especially Physicians, Business Office, Medical Records, and Nursing. Works closely with Hospital management, patients & family members, insurance companies, and vendors
/ /
At HCA, you have options. You can choose from a variety of benefits to create a customizable plan. You have the ability to enroll in several medical coverage plans including vision and dental. You can even select additional al la carte benefits to meet all your needs. Enroll in our Employee Stock Purchase Plan (ESPP), 401k, flex spending accounts for medial and childcare needs, and participate in our tuition reimbursement and programs.
Education:
High school graduate or equivalent.
Experience:
Previous experience in admissions and/or business office setting required. * * Special Skills:
Requires ability to develop and maintain effective working relationships with others, and accept constructive criticism. Must be able to maintain confidentiality. Must be able to type accurately, perform computer word processing, and operate standard office equipment, including fax and copy equipment.
Job: *Admitting Registration Clerical & Scheduling
Title: Patient Registration Rep PRN
Location: Nevada-Las Vegas-MountainView Hospital
Requisition ID: 02270-11739