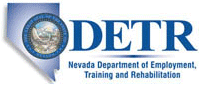 Job Information
First Transit, Inc.

Operations Supervisor

in

Las Vegas

,

Nevada
First Transit is a leading provider of passenger transportation, contract and management services, and operations management consulting for locations across the United States and Canada. Because we employ a diverse group of highly successful individuals, we are able to safely and efficiently carry over 160 million passengers each year!

Job Purpose: Operations supervisor is in charge of all day to day field operations. This includes the field direction and guidance of all staff to maintain high levels of customer service and efficiency in a safe manner. They are responsible for driver check in processes and assignment of work and mandatory overtime assignment if needed.

First Transit is proud to offer:
Tremendous career advancement opportunities due to a strong presence across North America.
Excellent benefits including medical, dental, vision, and 401(k) savings plan.
Company training, paid holidays, paid vacation and sick days.
A great work environment.

Responsibilities:
Demonstrates and promotes a safe team oriented environment at all times.
Responsible for the check in process of drivers including adherence fitness for duty
inspection, uniform and credential check and assignment of buses.
Coordinates bus rotation and trips by the assignment of CSR personnel and vehicles.
Monitors crowd volume and makes rotational adjustments to make sure passengers do not
wait on the curb.
Insures that drivers follow through with established bus rotation and customer service
Observes safety practices of personnel and takes corrective action when necessary.
Assists General Manager during training sessions and one on one meeting.
Assist passenger with luggage when necessary
May interact with airport officials on routine matters during your shift.
Monitors break times for drivers and manage the process to insure all staff gets their entitled
break time.
Assists with dispatch supervisors when the need arises including wheelchair assistance calls
to the appropriate providers.
May manage location under the overall direction of the Contract Manager.
Insures that system meets airport requirements as defined by contract.
May participate in disciplinary actions including discharge meetings.
Other duties as assigned

Education & Certifications Required:
High school diploma or equivalent
Possess a Class B CDL Operator's license with required endorsements
Prior supervisor experience preferred.

Experience & Skills Required:
Excellent customer service skills.
Must be available to work shifts that can start at any hour (24 hours).
Must be able to work without direct supervision and in a team oriented environment.
Must read and understand street signs, bus rotation and customer service plan and maps.
Must have excellent communication skills and conflict resolution skills
Ability to effectively and clearly communicate with passengers and supervisors including use of a two-way radio and PA system.
Able to work all shift hours and days assigned.
Computer Proficient

Special Requirements
Required to wear all company designated and provided Protective Personal Equipment (PPE) daily for duration of shift while in designated work areas

Apply today to join our team!

l qualified applicants will receive consideration for employment without regard to race, color, religion, sex, sexual orientation, gender identity, national origin, disability or veteran status. FirstGroup is also committed to providing a drug-free workplace. For candidates applying to positions in San Francisco or Los Angeles California, FirstGroup will consider for employment qualified applicants with criminal histories consistent with the requirements of the San Francisco Fair Chance Ordinance or Los Angeles Fair Chance Ordinance.

First Transit is an Equal Opportunity Employer.