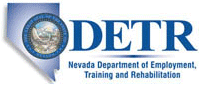 Job Information
MTSI

Non-Kinetic Effects (NKE) SME

in

Las Vegas

,

Nevada
Modern Technology Solutions, Inc. (MTSI) is seeking a Non-Kinetic Effects (NKE) SME to join our growing team in Las Vegas, NV.
At MTSI, our more than 1,200 co-owners recognize the high demand for specialized professionals within our industry and that you have many options to choose. As an employee owned company where culture matters, we believe that by investing in our people we are investing in our company's future!
MTSI's core capabilities are Systems Engineering and Integration, Modeling and Simulation, Test and Evaluation, Acquisition and Program Support, and Mission Assurance services. Our expertise includes ballistic missile defense, air defense, air vehicle survivability, unmanned aircraft, flight test operations, intelligence support, and cyber/space/homeland defense.
Recognized as an "employee comes first" company with over 27 years of consecutive growth we challenge our co-owners to provide the highest level of support and service, and reward them with some of the best benefits in the industry. Day one all new co-workers start with 20 days PTO, 6% 401k match with immediate vesting, semi-annual bonuses, and eligibility to participate in our Employee Stock Ownership Plan (ESOP). We offer other employee focused benefits, including up to $10k in tuition reimbursement and an optional zero dollar deductible BCBS health insurance plan.
For additional company information, please visit: www.mtsi-va.com
Candidate will be responsible for providing Non-Kinetic Effects (NKE) subject matter expertise, coordination, execution, management for national level exercises / demonstrations / experiments on behalf of the HAF, and CCMD staff. Candidate will assist in the development of exercise constructs to include building white and red scripts and support the organization, planning, and advisory assistance to facilitate exercise learning objectives. Candidate will serve as SME for NKE (inclusive of space, cyber, and information warfare) in assigned exercises and will provide oversight and direction during execution phase of exercises. Candidate will operate in multidisciplinary teams of industry, government and military personnel consisting of engineers, analysts, scientists, and aircrew. Candidate will develop and present exercise-related briefings to command leadership. The successful candidate will facilitate coordination and exercise planning and control with appropriate USAFWC and external and partner agencies, to include Department of Energy, the NTTR, and local landowners. Candidate will provide advice, recommendations, and briefings to staff principals, agency chiefs, and external organizations on exercise design activities. Candidate will provide results and lessons learned briefings to exercise participants at a senior instructor level. In addition, the candidate will assist in the development and publishing of formal exercise after-action reports in coordination with the MAJCOM Staff.
Required Skills:
Candidate should have at least 10 years of operational experience and 5 years of experience with NKE (space, IO, and/or cyber) technology and capabilities. Candidate must have experience providing support for exercises on the NTTR. 5 years of experience working with sensitive compartmented information (SCI) is required. Candidate should have strong knowledge of IO, Cyber, and Space Test and Training Range (STTR) scheduling, operations, and integration. Candidate must be familiar with USAF, NTTR, and national ISR capabilities and threats that might affect these capabilities. Candidate should be familiar with SATCOM and datalink requirements, processes, and scheduling associated with USAF and national ISR capabilities. This position will require a strong ability to work in a team environment with demonstrated leadership and customer interface skills. Candidate must possess expertise to conduct effective liaison with national-level agencies, DoD, Services, Combatant Commands, and intelligence agencies. The successful candidate will have good analytic skills and be capable of operating in a demanding environment while handling multiple tasks simultaneously. The candidate must have strong verbal and written communications skills with ability to provide briefings to CAF warfighters and staff officers at a senior instructor level. Candidate must have a valid driver's license with an insurable driving record.
Desired Skills:
USAF WIC graduate, operational test, USAF or USN Electronic Warfare Officer experience is highly desired.
Education Requirements:
Bachelor's degree is required. Master's degree is desired.
Security Clearance:
Current Top-Secret Security Clearance with SCI eligibility and the ability to obtain access to Special Access Required (SAR) Programs, SCI, and Special Technical Operations (STO) required.
ID: 2020-4602
Clearance Required: TS/SCI
External Company URL: http://mtsi-va.com/
Street: 7181 Amigo Street