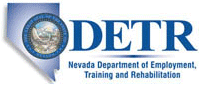 Job Information
MTSI

Mid to Senior Level Infrared Test Engineer/ Analyst

in

Las Vegas

,

Nevada
Modern Technology Solutions, Inc. (MTSI) is seeking a Mid to Senior Level Infrared Test Engineer/ Analyst to join our growing team in Las Vegas, NV.
At MTSI, our more than 1,200 co-owners recognize the high demand for specialized professionals within our industry and that you have many options to choose. As an employee owned company where culture matters, we believe that by investing in our people we are investing in our company's future!
MTSI's core capabilities are Systems Engineering and Integration, Modeling and Simulation, Test and Evaluation, Acquisition and Program Support, and Mission Assurance services. Our expertise includes ballistic missile defense, air defense, air vehicle survivability, unmanned aircraft, flight test operations, intelligence support, and cyber/space/homeland defense.
Recognized as an "employee comes first" company with over 27 years of consecutive growth we challenge our co-owners to provide the highest level of support and service, and reward them with some of the best benefits in the industry. Day one all new co-workers start with 20 days PTO, 6% 401k match with immediate vesting, semi-annual bonuses, and eligibility to participate in our Employee Stock Ownership Plan (ESOP). We offer other employee focused benefits, including up to $10k in tuition reimbursement and an optional zero dollar deductible BCBS health insurance plan.
For additional company information, please visit: www.mtsi-va.com
MTSI is seeking candidates for a test engineer/analyst with experience in Infrared testing and analysis. This position will be tasked to lead and support a team of engineers and analysts responsible for planning, executing tests and analyzing data in the infrared spectrum then report the results. Additional duties include managing vendor contracts and providing status reports and recommendations to the customer. Analyze and evaluate mission data and report results, then provide feedback to the customer.
Duty locations vary, but work will be based in Las Vegas, NV. Position is for a Mid-level to Senior-Level Analyst.
Major Duties and Responsibilities:
Infrared Spectrum: Provide Subject Matter Support to test teams and customers developing Infrared Systems test plans and data analysis plans.

Develop and optimize use of infrared capabilities to assess aircraft survivability.

Software design and support to mission planning: develop tools to support pre-mission planning data development and real-time re-planning automation.

Air Operation Analysis: Provides expert guidance and oversight on Infrared analysis both in a model and simulation environment and in an open-air test environment.

Mission Planning: Provide Infrared system knowledge of outside effects (environmental impacts) on mission planning for aircraft test profiles to optimize open air range test results.

Work well in a team environment as well as independently

Position requires willingness to accept changing and evolving roles & responsibilities in support of customers' requirements and needs.
Required Experience:
Must understand concepts, principles, and practices of infrared testing and analysis.

Experience in flight testing of avionics systems and sensor testing with a clear understanding of flight test principles and discipline.

Must maintain excellent communications and analytical skills; working knowledge of computer systems, software, and current modeling tools.
Desired Skills/Credentials:
Previous experience as aircrew member (Pilot, EWO, NAV, etc.)

Experience with MATLAB and data analysis tools / Aptitude to learn new software tools
Education:
Bachelor of Science (engineering, math, computer science, or physics) is required

Master's degree (engineering, math, computer science, or physics) is desired
Security Clearance – Current Top-Secret clearance required (SCI Eligibility Required)
ID: 2020-4459
Clearance Required: TS/SCI
External Company URL: http://mtsi-va.com/
Street: 7181 Amigo Street