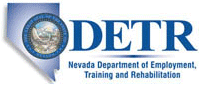 Job Information
Baker Commodities Inc.

Mechanic PM - Las Vegas 

in

Las Vegas

,

Nevada
Mechanic PM - Las Vegas
About the Organization
Baker Commodities Inc. has been in business for over 80 years. We are a privately owned company with manufacturing facilities strategically located within the United States providing quality products and services worldwide. Much of our success is due to our outstanding employees. Through their careful attention to quality, service, innovation and integrity, we will continue to be one of the world's premier rendering companies.
Great Info
Division
Phoenix
Full-Time/Part-Time
Location
Las Vegas, NV
Exempt/Non-Exempt
Non-Exempt
Full-Time/Part-Time
Full-Time
Shift
Days
Category
Maintenance
Description
Safely and efficiently diagnose, adjust, repair, or overhaul trucks, or maintain and repair any type of diesel engines. (Includes mechanics working primarily with heavy diesel engines). Requires following safe work practices including but not limited to, hazardous materials, lock out tag out, confined space entry, ladder and climbing safety and hot work.
Assist with daily vehicle inspections

Perform routine maintenance such as changing oil, checking batteries, and lubricating equipment and machinery

Inspect, test, and listen to defective equipment to diagnose malfunctions, using test instruments such as handheld computers, motor analyzers, chassis charts, and pressure gauges

Perform repairs and replacement of the following systems: engine, aftertreatment, transmission, clutch, air brake, wheel end assembly, suspension, cooling, coupling, charging, light systems vacuum and hydraulics.

Fabricate, recondition and replace parts as needed

Detail wash parts with industrial steam cleaner machine

Use hand tools such as screwdrivers, pliers, wrenches, pressure gauges, and precision instruments, as well as power tools such as pneumatic wrenches, welding equipment, and jacks and hoists

Test drive trucks to diagnose malfunctions or to ensure that they are working properly.

Raise trucks, heavy parts or equipment using hydraulic jacks or hoists.

Clean work area, machines and equipment using shop air, broom, mop and industrial water hose

Follow department and company procedures

Keep up regular attendance and punctuality; regular attendance and punctuality are essential for the smooth operation of this company

Other duties as assigned
Position Requirements
Knowledge of repair and maintenance of commercial vehicle operating systems

Knowledge of safety equipment, policies and procedures

Skill to maintain and repair equipment using appropriate tools

Ability to arc weld and MIG weld

Certification for air brake system repairs

Valid CDL and DOT medical card

Must have own tools

Ability to use English to communicate verbally and in writing

High school diploma or equivalent; maintenance vocational education training preferred

2 years experience in an enclosed garage maintenance manufacturing

Local travel; less than 5% overnight travel
Physical Demands/Requirements:
Constantly (over 2/3):

Operates and uses maintenance/mechanic tools including electrical hand tools

Ascends/descends equipment to perform maintenance on vehicles

Must be able to position self to maintain equipment or perform duties of repairing and maintaining vehicles and work equipment.

Must be able to move around industrial equipment in manufacturing facility and garage workshop

Must be able to detect and observe equipment in need of repair

Exposed to chemicals and fumes common in the use of commercial vehicles; must be able to properly protect self and others from exposure

Exposed to work in outdoor weather conditions

Frequently (1/3-2/3):

Communicates with staff in the process or repairing equipment

Move and transport material, equipment and tools up to 70 lbs with and without specialized lifting, moving and rigging equipment

Moves across wet/slippery and uneven surfaces

Occasionally (under 1/3):

Remains in a seated position while using multilimb coordination to operate vehicles.
Benefits
Paid medical, dental and vision coverage; Paid holidays; Paid vacation and sick time; Retirement plan available
Open Date
10/2/2020
EOE Statement
We are an Equal Opportunity/Affirmative Action employer. All qualified applicants will receive consideration for employment without regard to race, color, religion, sex including sexual orientation and gender identity, national origin, disability status, protected veteran status or any other characteristic protected by applicable federal, state or local law.
Company ID
Baker Commodities
This position is currently accepting applications.