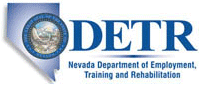 Job Information
Home Depot

Measurement Specialist, Flooring

in

Las Vegas

,

Nevada
POSITION PURPOSE
The Measure Technician works independently in a traveling field role in support of Home Depot's Measurement Services center. The Technician's role is to provide quality professional customer service that consistently meets or exceeds Company standards of excellence and customer expectations. The position is directly responsible for creating, maintaining and improving customer relationships while interacting with customers on a daily basis during sales, product inquiry, taking on-site home measurements and coordinating installations in conjunction with the Measurement Services center. The position is also directly responsible for providing a positive customer experience, accurate measurements, entering and transmitting measurements by a CAD tablet and various related department goals.
MAJOR TASKS, RESPONSIBILITIES AND KEY ACCOUNTABILITIES
90% - Providing customer service by assessing customer needs, communicating with customers and conducting home measures.
10% - Review and edit of drawings in the CAD tablet.
NATURE AND SCOPE
This position reports to Marketing Manager.
This position has 0 direct reports.
ENVIRONMENTAL JOB REQUIREMENTS
Environment: Located in a comfortable indoor area. Conditions could produc
Travel: Typically requires overnight travel less than 10% of the time.
MINIMUM QUALIFICATIONS
Must be eighteen years of age or older.
Must be legally permitted to work in the United States.
Years of Relevant Work Experience: 0 years
Physical Requirements: Most of the time is spent sitting in a comfortable position and there is frequent opportunity to move about. On rare occasions there may be a need to move or lift light articles. Located in a comfortable indoor area. Conditions could produce mild discomfort on occasion.
Knowledge, Skills, Abilities and Competencies: Skilled at consistently providing outstanding customer service,
We are an Equal Opportunity Employer and do not discriminate against any employee or applicant for employment because of race, color, sex, age, national origin, religion, sexual orientation, gender identity, status as a veteran, and basis of disability or any other federal, state or local protected class.
Home Depot