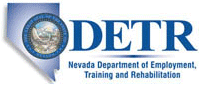 Job Information
WMS Gaming Inc.

Material Handler I

in

Las Vegas

,

Nevada
Material Handler I
Job ID #:6658Location: Las Vegas, NV
Functional Area: Warehouse
Position Type:
Business Unit:
Position Description
The person in this position under the direct supervision of the Materials Supervisor, picks, packs, and identifies parts used in the manufacturing process. Successfully moves material throughout the facility, completes appropriate paperwork, and conducts material audits
Essential Duties and Responsibilities:
• Performs stock room functions including picking parts, stock maintenance, and inventory operations
• Moves material throughout facility with the use of material handling equipment (i.e. forklift, pallet jack)
• Conducts material audits and performs visual or detailed inspections of materials as needed. Notifies Lead Person of discrepancies
• Completes appropriate paperwork.
• Prepares goods for shipment, including staging, loading, and documentation
• Delivers the correct material to the appropriate areas
• Refills bins if restocking is needed
• Maintains proper housekeeping throughout the entire shift to ensure safety
• Works responsibly and efficiently, adhering to all safety rules and policies
Position Requirements
Qualification Requirements:
Training and/or Experience:
• Experience in a manufacturing or production environment
• Training of proper use of equipment
Knowledge, Skills and Abilities:
• Basic reading and mathematical skills
• Ability to operate RF scanners and simple hand tools
• Ability to lift 5 to 50 pounds on a daily basis
• Ability to operate forklift, hand pallet jack, electric pallet, and ET cart
Education:
• High school graduate or equivalent
Working Conditions:
• The work conditions are representative and typical of similar jobs in comparable organizations
Scientific Games Corporation and its affiliates (collectively, "SG") are engaged in highly regulated gaming and lottery businesses. As a result, certain SG employees may, among other things, be required to obtain a gaming or other license(s), undergo background investigations or security checks, or meet certain standards dictated by law, regulation or contracts. In order to ensure SG complies with its regulatory and contractual commitments, as a condition to hiring and continuing to employ its employees, SG requires all of its employees to meet those requirements that are necessary to fulfill their individual roles. As a prerequisite to employment with SG (to the extent permitted by law), you shall be asked to consent to SG conducting a due diligence/background investigation on you.
This job description should not be interpreted as all-inclusive; it is intended to identify major responsibilities and requirements of the job. The employee in this position may be requested to perform other job-related tasks and responsibilities than those stated above.
Scientific Games Corporation and its affiliates (collectively, "SG") are engaged in highly regulated gaming and lottery businesses. As a result, certain SG employees may, among other things, be required to obtain a gaming or other license(s), undergo background investigations or security checks, or meet certain standards dictated by law, regulation or contracts. In order to ensure SG complies with its regulatory and contractual commitments, as a condition to hiring and continuing to employ its employees, SG requires all of its employees to meet those requirements that are necessary to fulfill their individual roles. As a prerequisite to employment with SG (to the extent permitted by law), you shall be asked to consent to SG conducting a due diligence/background investigation on you. This job description should not be interpreted as all-inclusive; it is intended to identify major responsibilities and requirements of the job. The employee in this position may be requested to perform other job-related tasks and responsibilities than those stated above. SG is an Equal Opportunity Employer and does not discriminate against applicants due to race, color, sex, age, national origin, religion, sexual orientation, gender identity, status as a veteran, and basis of disability or any other federal, state or local protected class. If you'd like more information about your equal employment opportunity rights as an applicant under the law, please click hereEEOC Poster. (http://www.eeoc.gov/employers/upload/eeoc_self_print_poster.pdf)