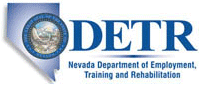 Job Information
Diamond Resorts International

Marketing Lead Coordinator

in

Las Vegas

,

Nevada
_JOB SUMMARY _
The Marketing Lead Coordinator supports all Marketing and lead generation activities initiated by the Diamond Direct Marketing department. The Coordinator serves as a first point of contact for future potential business of Diamond Resorts. _ _
_ESSENTIAL JOB FUNCTIONS_
Responsible for coordinating the direct marketing efforts including data-mining, strategic segmentation, lead distribution, customer service, lead follow-up, and reporting.
Ensures inquiries are handled in a timely and professional manner.
Enters, distributes, and manages leads from all external sources and Diamond Direct marketing campaigns, including entering new leads into Customer Relationship Management system (CRM) Maintains CRM database integrity by updating account, lead, and opportunity records on a regular basis.
Conducts attendance driving calls to generate client or prospect event participation for marketing campaigns using prepared calling scripts.
Interfaces directly with the Sales teams regarding potential leads.
Responsible for lead flow report generation and distribution, including monthly communication.
Creates, manages, and distributes sophisticated Excel reports.
Works with Director of Sales and Director of Marketing to analyze weekly and monthly lead conversion data.
Maintains master list of programs and descriptions as used by strategic partners.
Works closely with the Call Center to get feedback on performance metrics.
Identifies and corrects, or facilitates the correction of, bad data in the customer database.
Responsible for data checks on all direct mail offers to insure the correct offers are being sent to the right group of customers.
Stays abreast of industry trends and makes recommendations of changes which would affect operations.
Effectively deals with internal and external guests, some of whom will require levels of patience, tact and diplomacy to defuse anger, collect factual information, and resolve conflict.
Distributes leads based on the rotation or wheel as provided by management.
Creates Tour IDs accurately and in a timely manner in partnership with the Contracts team.
Creates user profiles when onboarding new team members for Diamond Resort's virtual tour platform.
Manages day-to-day scheduling and reporting for the virtual tour program for Direct Sales.
Upon receiving an inbound call or email inquiry, searches for the member or guest in Clarity and Atlas databases to ensure the customer does not have a sale in progress at the site, has a tour scheduled in the next 30 days, or if a Vacation Counselor is already engaged with the customer.
Routinely asks questions to qualify the lead and routes the telephone call/email/line/chat accurately.
Refers members who call in to "price check" during a Sales tour at the resort site to the Vice President of Sales.
Routes inquiries regarding topics such as THE Club®, marketing, sampler reservations, Home Owners Association dues, collections, deeding and contracts to the appropriate department or individual in a courteous and prompt manner.
Assists members and guests in transferring return phone calls to Diamond Direct Sales Vacation Counselors or Managers.
Maintains total calls and email inquiries tracking reports, broken down by lead source and agent assigned.
Tracks interdepartmental lead referral activity to ensure leads are distributed correctly, and the referring team member receives credit when the lead converts to a sale.
Performs test calls on all Marketing toll-free telephone numbers and tests all form submissions daily to ensure all inbound lead source telephony and technology is functioning properly.
Assists management in refining the department's delivery of customer service to members and guests.
Develops strong relationships with the Diamond Direct Sales team while promoting teamwork throughout the department.
Completes all required Company trainings and compliance courses as assigned.
Adheres to Company standards and maintains compliance with all policies and procedures.
Performs other related duties as assigned.
_EDUCATION_ * High School Diploma or equivalent.
_EXPERIENCE_
A minimum (1) year of experience in the Timeshare/Vacation Ownership field required.
No supervisory experience required.
_SUPERVISORY RESPONSIBILITIES _** * This position does not include any supervisory responsibilities. *_
* *LICENSE & CERTIFICATIONS* * This position does not require licenses or certifications. *SKILLS & ABILITIES_*
This position requires the capability to understand and follow both oral and written directions as well as knowledge and usage of correct business English and office practices. Must be able to communicate effectively with others, analyze and resolve problems, maintain effective working relationships, and interact successfully with internal and external customers.
Specific skills and abilities include, but are not limited to the following:
Ability to multi-task, handling numerous customer inquiries and performing administrative tasks simultaneously.
Ability to work in a fast-paced sales environment.
Ability to quickly and accurately retrieve customer information using Company computer systems.
Ability to work well with others and be a team player.
Excellent interpersonal and communication skills.
Excellent grammer and proofreading skills.
Ability to uphold and demonstrate the highest level of integrity in all situations and recognize standards required by a regulated business.
Must be comfortable communicating with different levels of the organization in a professional manner.
Muse be detail oriented, well organized and self-motivated.
Ability to learn quickly and able to build on existing business foundations.
Must be able to work in a team environment.
Computer proficiency in Microsoft Word, Excel and Outlook.
Excellent customer service skills.
Proficient in time management; the ability to organize and manage multiple priorities.
Ability to take initiative and effectively adapt to changes.
Recognizes an emergency situation and takes appropriate action.
Able to establish and maintain a cooperative working relation.
Ability to interpret and create spreadsheets.
Able to use sound judgment; work independently, with minimal supervision.
Strong analytical and problem solving skills.
Able to perform a variety of duties, often changing from one task to another of a different nature, with impending deadlines and/or established timeframes.
Performs well with frequent interruptions and/or distractions.
Job: *Telesales
Title: Marketing Lead Coordinator
Location: Nevada-Las Vegas
Requisition ID: DRI0000B3