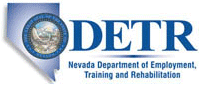 Job Information
Cleveland Clinic

Manager Research Program

in

Las Vegas

,

Nevada
Job ID: 113288
Responsibilities:
Oversees the organization and compliant execution of research projects with the proper allocation of resources and adherence to research protocol requirements.

Assures quality and safe patient care. Anticipates and resolves patient care and study issues by serving as a liaison between investigators, research personnel, outside study personnel and central research administration offices to assist in protocol interpretation, enrollment and safety questions.

Oversees compliant research program operations and finances of assigned area(s).

Participates in process improvement activities.

Facilitates strategic planning and operational implementation.

Collaborates with principal investigator, sponsor and research staff to plan, conduct and evaluate project protocols.

Analyzes site strengths and weaknesses related to intended protocol and selection of qualified investigators and sites, if applicable.

Develops and maintains knowledge of research program and associated protocols to coordinate the comprehensive and compliant execution of protocols.

Assists with preparation for and response to audits.

Monitors and reports on progress of research projects based upon milestones and contractual payment obligations.

Provides sponsor with individuals site forecasting schedules, if applicable.

Works actively with the principal investigator and sponsor, if applicable, in tracking study progress, developing action plans for not meeting contractual deliverables/timelines, and developing a process to review and follow up with action plans that may include possible discontinuing study and/or site termination, if applicable.

Supervises research personnel, ensuring orientation and training, performance management, and career development.

Maintains professional relationships, including frequent and open effective communication with internal and external customers.

Oversees the development of training materials and education of research personnel, fellows and staff in study execution and management.

May assist PI with research study design and development of research protocol.

Supervises and coordinates research project budget development.

May negotiate industry sponsored research budgets.

Supervises research subject recruitment and data management. (THIS SHOULD BE SEPARATE BULLET POINT)

Assists with the development, implementation and evaluation of research subject recruitment strategies, including marketing strategies, to maximize enrollment and retention.

Identify, contract, and maintain orders with outside vendors supplying services for the study (examples could include shipping, laboratory services, laboratory supply vendors)

May serve as primary contact for investigators, regardless of funding source, to facilitate research project development, processing and approval routing through the appropriate central research administration offices and systems.

Performs other duties as assigned.
Education:
Bachelor's Degree in Business Administration, Science or a related field required.

Advanced degree in health care, science or business preferred and may offset some of the experience requirements.

Requires knowledge of budgeting, cost analysis, manpower planning, supervision and operational analysis.

Ability to direct and evaluate the efforts of others.

Demonstrates basic computer proficiency.

Exceptional organizational, communication, interpersonal and analytical skills.

Is self-directed with demonstrated ability to work effectively with a multidisciplinary team of professionals.

Displays a thorough understanding of the research process and terminology, and in-depth knowledge of the specialty under investigation.

Oversees adherence to federal regulations and good clinical practices (GCP).

Within 90 days of hire, must successfully complete certification in Human Subjects Research (HSR) as required by the Responsible Conduct of Research guidelines adopted by the Cleveland Clinic.

Continually demonstrates competency with defined requirements for the position as established by Cleveland Clinic.
Certifications:
None required. Society of Clinical Research Associates (SOCRA) or Association of Clinical Research Professionals (ACRP) Certification desirable.
Complexity of Work:
Requires excellent interpersonal, organizational and management skills, critical thinking skills, decisive judgment and problem solving abilities.

Must be able to work in a stressful environment and take appropriate action.
Work Experience:
Minimum five years progressively responsible health care, research, or other relevant supervisory or managerial experience.

Advanced degree in health care, science or business may offset some of the experience requirement.
Physical Requirements:
A high degree of dexterity to produce materials on a computer.

Requires normal or corrected vision and hearing to normal range.

Extensive sitting and frequent walking, occasional lifting or carrying up to 25 pounds.

May have some exposure to communicable diseases or body fluids.

May require working irregular hours.
Personal Protective Equipment:
Follows standard precautions using personal protective equipment as required.
Cleveland Clinic is pleased to be an equal employment/affirmative action employer: Women/Minorities/Veterans/Individuals with Disabilities.
Cleveland Clinic