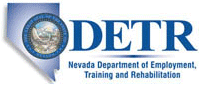 Job Information
Treasure Island, LLC

LOCKSMITH (FULL TIME)

in

Las Vegas

,

Nevada
It is the primary responsibility of the Engineer – Locksmith is to perform preventive and ongoing maintenance of locks and doors throughout the casino, back of house, and retail areas within the property. Locksmith maintains records of locks and keys for accountability. Obtain work through lock and key request forms, electronic mail, phone calls for work to be performed. Operate a personal computer to access job information (e.g., specifications to locks, manufactures diagrams, key codes), as required. Coordinate information with employees for necessary items (e.g., locks, keys) to perform repair and rework, as required.) Coordinate with management for accountability, ensuring signatures are on proper forms prior to releasing locks/keys as required. All duties are to be performed in accordance with departmental and property policies, practices, and procedures.
Specific Job Functions:
Install, maintain and repair primus and Medeco high security locks.
Work with a personal computer to maintain records. Including HandNet, Key Trax and key pro for key watcher systems
Maintain records of locks and keys for security audit and verification, as required.
Originate keys by impressions on key blanks to produce keys, as required
Must be able to trouble shoot and maintain HandKey 2 hand readers (bio-metrics) able to create multi-level master key systems.
Architectural or structural blueprints to determine installation or repair of locking devices, as required.
Operate power tools (e.g., key cutting machines) to duplicate keys, Deburr, and mill parts, as required. Use hand tools (e.g., lock picks, screwdrivers and wrenches) in the rework/rebuild process, as required.
Use algebra/trigonometry in the calculation of locations for drill templates for locks and safes, as required.
At least five years experience in the casino locksmith business or institutional locksmith.

Must have ability to read and work with blue prints

Professional appearance and demeanor a must
Requisition ID: 2021-12703
Union Status: Non-Union
External Company Name: Treasure Island Las Vegas
External Company URL: http://www.treasureisland.com