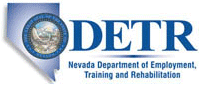 Job Information
POWDR

Lift Operator

in

Las Vegas

,

Nevada
COMPANY AMBITION AND MISSION STATEMENT
Our Ambition: To be Vegas' year-round backyard escape for discovering adventure in the mountains. Our Mission: Deliver memorable experiences. Enhance people's lives. Have fun doing it.
Position's major responsibilities are interaction with guests, safe operation of chairlift equipment and the safety of the guests while they are around equipment. Maintain lift ramp and snow removal. Will physically assist guest onto chairlifts.
ESSENTIAL DUTIES & RESPONSIBILITIES
This is an outdoor position; individuals must be at least 18 years old to work in this area. Lift Operators are friendly, outgoing, dependable and responsible. They interact with our guests throughout the day and help set the tone for the overall mountain.
Lift Operators are required to maintain and upkeep all loading and unloading zones by raking woodchips and providing a clean chair for every guest.
Maintain accurate daily records.
Must occasionally make quick decisions regarding the safety of up to 200 guests.
Must be able to maintain control and rational demeanor in emotionally charged situations involving guests and/or employees in situations that may have an audience (i.e., large lift lines). 
PREFERRED EXPERIENCE
Prior Ski Lift Operator or Amusement Park Operator experience. Must be 18 years or older High school diploma or equivalent Guest Service Skills Able to work in a team setting. Proper radio etiquette Work Holidays and weekends Bilingual a plus
PHYSICAL DEMANDS
*Must have the ability to lift 50lbs and carry up to 50 yards
*Must be able to work in the standing position for up to (10) hours
*Must be able to work outside in temperatures below 32 degrees and up to (8) hours.
*No skiing or Snowboarding ability required, but, recommended.
Equal Opportunity Employer Minorities/Women/Protected Veterans/Disabled