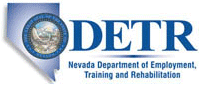 Job Information
Brightline

Junior Engineer-Civil Engineering

in

Las Vegas

,

Nevada
Development & Constructio

JUNIO01815
Full-Time
Las Vegas, NV, USA
Description
Company Overview: Virgin Trains USA ("VTUS") owns and operates an express passenger rail system connecting major population centers in Florida, with plans to expand operations further in Florida, Las Vegas and elsewhere in North America. We are the first new major private passenger intercity railroad in the United States in over a century, and we believe our business represents a scalable model for twenty-first century passenger travel in North America. VTUS currently operates between Miami and West Palm Beach, one of the most heavily traveled and congested regions in the U.S. We have commenced construction of the expansion of our Florida passenger rail system to Orlando, Florida, and we intend to further expand our rail service to Tampa, Florida. We can operate up to 32 trains daily that are capable of speeds of up to 125 miles per hour, and we own stations located in the heart of downtown cities and major transit hubs in Florida. We believe our passenger rail system offers travel that is faster, safer, more eco-friendly, more reliable, less expensive, more productive and more enjoyable than travel by car or air. We recently announced our expansion to the West Coast through our acquisition of DesertXpress Enterprises, LLC. Pursuant to the XpressWest Acquisition, we have acquired the rights to develop a high­speed rail project within a corridor between Victorville, California and Las Vegas, Nevada. We now have the opportunity to develop, operate and connect Las Vegas with Southern California by means of a new high-speed passenger rail system traveling up to 180 miles per hour, implying a travel time of approximately 90 minutes. We intend for our Florida passenger rail service and the Vegas Expansion to serve as a scalable model to expand our operations to a number of other large and congested intercity travel corridors in North America where large and growing travel populations seek a similar solution for medium-distance, "too long to drive, too short to fly" travel.
DXE is seeking a Junior Engineer to assist with the implementation of its planned High-Speed Rail project connecting the cities of Victorville, CA and Las Vegas, NV. This project will likely be the first FRA Tier Ill High Speed Rail project implemented in the United States, operating at speeds up to 180 mph. The Junior Engineer for the Las Vegas to Victorville project will assist the Executive Vice President of Rail Infrastructure in the execution of the project across all the technical disciplines as well as internal reporting and external coordination.
Essential Job Functions:
Work in a project office and assist all technical leads as required with both technical and non­technical tasks to advance the project with the most efficient use of resources.

Perform technical studies and do research as required by other technical leads and EVP.

Help coordinate internal and external technical meetings and prepare support materials, presentations and other logistics.

Assist with document controls and management as well as updating task lists, preparing meeting minutes and printing and plotting needs.

General office support duties as required.
Knowledge, Skills & Abilities:
Bachelor's Degree in Engineering - Masters preferred but not required

Previous work experience working with technical leaders

Excellent written and verbal communications skills

Proficient with Word and Excel

Positive and energetic attitude with "can do" mentality and willingness to perform highly demanding as well as menial tasks with equal zeal and enthusiasm

Location - the individual will need to be on-site (CA or NV) throughout the life of the project
Posted: June 19, 2020