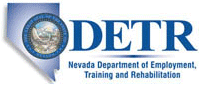 Job Information
Amentum

JT4 Summer Internship Program - Las Vegas

in

Las Vegas

,

Nevada
2021 Summer Internship Program
Application Deadline: March 25, 2021
What We Do
JT4 provides engineering and technical support to multiple western test ranges for the U.S. Air Force and Navy under the Joint Range Technical Services Contract, better known as J-Tech II. We develop and maintain realistic integrated test and training environments, and prepare our nation's war-fighting aircraft, weapons systems, and aircrews for today's missions and tomorrow's global challenges.
JT4 is seeking candidates for our 2021 Summer Internship Program. We offer a 14-week, paid summer internship that allows students to gain valuable career experience. Our interns participate in active projects and explore the career opportunities available in our many highly technical and specialized departments.
Many interns develop lasting relationships with their mentors and return for multiple summers. Some interns even continue to work part-time during the school year. Since program inception, over 40 interns have returned to JT4 after graduation to start their professional careers with us.
Typical Projects
Our interns gain important work experience in a variety of projects that typically involve the following:
Electrical Engineering tasking in a variety of applications, usually associated with radio frequency, radar and measurements

Real Time Programming (e.g., C, VxWorks, etc.)

Mathematical algorithm development (i.e., MatLab)

Object-oriented programming (in C++, C#, and/or Java)
Examples of past projects include programming Raspberry Pi Boards to replace video capture equipment, creating software to track systems using the NASA earth model, and adapting infrastructure to convert serial protocols to faster Ethernet protocols.
Each Intern will be placed under the direct supervision of a JT4 mentor, and be provided hands-on participation in ongoing projects to the greatest extent possible. Tasking is at entry level, to include the following:
Conducts research and reference reading to assist higher-level engineers in obtaining technical information; keeps informed of currently approved standards, codes, and procedures applied to engineering specialty.

Performs fundamental engineering tasks requiring standard techniques such as tolerance studies and design calculations.

Plans and carries out successive engineering steps and resolves technical problems by standard practices and techniques.

Supports projects with limited scope or parts of more complex projects with detailed instructions on the intent and scope of the documents to be prepared.

Studies currently approved standards, codes, and procedures applied to the engineering specialty.

Assists in preparation of reports, correspondence, or technical studies.

Performs all other position-related duties as assigned or requested.
OTHER RESPONSIBILITIES
Each employee must read, understand, and implement the general and specific operational, safety, quality, and environmental requirements of all plans, procedures, and policies pertaining to their job.
WORKING CONDITIONS
Most positions involve work typical of office environment with no unusual hazards. There is occasional lifting to 20 pounds. Constant sitting with routine use of computer terminal. Constant use of sight abilities while reviewing documents use of speech/hearing abilities for communications.
Eligibility and Selection Criteria
Students must possess the following qualifications and credentials in order to be considered for a summer internship:
Qualifications
Junior or senior class standing

A declared major course of study in at least one of the following:

Electrical Engineering

Computer Engineering

Computer Science

Mathematics

A valid state-issued driver's license

Ability to pass a background check and drug screen

Ability to qualify for and maintain a Top Secret/Single Scope Background Investigation (TS/SSBI), which includes U.S. Citizenship (no dual citizenship)
Selection Criteria
Academic record and GPA

Completed courses in engineering, computer science, math, etc.

For electrical engineering positions, coursework in electromagnetics, antenna theory, and communication protocols is highly desirable

Strong computer skills (e.g., MS Office applications, other COTS packages, etc.)

Other skills and experience such as a technical job or hobby
How to Apply: Required Documents for Submission*
☐ Copy of unofficial transcript
☐ Resume
☐ Summer Intern Information Form (hyperlink or jt4llc.com/internship)
☐ Apply to this requisition (#8415) and upload the required documents
*Reference the 2021 JT4 Summer Internship document at www.jt4llc.com/internship for detailed application instructions.
Note: If you need to make changes or add additional documents to your application and are unable to edit your profile, please do NOT withdraw your application/opt out. If you need assistance, please contact recruiting at careers@jt4llc.com
Important Dates:
Application opens: January 29, 2021
Application submission deadline: March 25, 2021
Interviews conducted: Mid-April 2021
Offer letters dispersed: Last week of April 2021
Candidate response deadline: Seven (7) days from receipt of offer
Work starts: May 10, 2021 (flexible)
Work ends: August 20, 2021 (flexible)
DISCLAIMER
The above statements are intended to describe the general nature and level of work being performed by people assigned to this classification. They are not intended to be construed as an exhaustive list of all responsibilities, duties, and skills required of persons so classified.
JT4 is an equal opportunity employer and does not discriminate on the basis of race, color, religion, creed, gender, age, disability, sex (including pregnancy, childbirth, and related medical conditions), national origin, military status, veteran status, genetic information, or any other characteristic protected under applicable federal, state or local law. The Company provides reasonable accomodations/modifications to disabled individuals to assist in the hiring process and to qualified individuals with disabilities in the performance of essential job functions, in accordance with federal, state and local law. If you need assistance in completing this application, please contact Revruiting and Staffing as (702)275-5525
Amentum