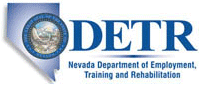 Job Information
Amentum

Industrial Hygienist 5

in

Las Vegas

,

Nevada
Job Summary
Perform advanced industrial hygiene assignments requiring expert advice and utilizing knowledge of industrial hygiene principles to resolve/address complex safety and health issues and provide leadership for Safety and Health Programs.
Essential Responsibilities:
Provide senior level leadership for site-wide Safety, Health, Industrial Hygiene and Environmental Programs.

Monitor program performance, developing and implementing corrective actions as needed.

Review engineering designs for new or modified facilities and provide recommendations to engineering staff.

Develop, implement, and maintain industrial hygiene programs and procedures.

Provide consultation services to senior management and project officials using the most up-to-date information of industrial hygiene-related legislation, federal, state, and local regulations.

Support the environmental, safety and occupational health (ESOH) programs with focus on Industrial Hygiene and Air Force Bioenvironmental Engineering (radiation, industrial hygiene, environmental protection, and emergency response) requirements.

Direct audits of health and safety program to identify and control conditions or acts posing a potential hazard to personnel, facilities, equipment or the environment.

Develop, implement and promote communication programs to enhance and encourage employee awareness of incident prevention, industrial hygiene and environmental compliance.

Perform professional safety and health assessments and inspections to eliminate or control physical conditions, operating practices or other factors that pose unnecessary risks to personal health and safety. Prepare written reports of the findings and recommend/coordinate corrective actions. Analyzes data gathered from literature or collected from investigations.

Review purchase orders requiring safety and health evaluations, approvals, and/or inspections.

Provide updates of SDS or database management and ensure that affected departments are aware of the updates.Maintain a working knowledge of specific requirements imposed by government agencies, the Air Force, and other customer requirements.

Support and coordinate Bioenvironmental Engineering requirements with the government representatives related to all radiation producing devices to include: ionizing sources, lasers, Electromagnetic Frequency (EMF) emitters.

Serve as the Radiation Safety Officer (RSO) for Amentum.
Perform all other position related duties as assigned or requested.
Minimum Requirements
Bachelor's degree in Industrial Hygiene, certification by the American Board of Industrial Hygiene as an Industrial Hygienist and 12 years of position-related experience. Master's degree in Industrial Hygiene may be substituted for 2 years of experience. Certified Industrial Hygienist (CIH) required or scheduled for completion within 6 months of hire. Good written communication skills; working knowledge of word-processing and integrated software applications; organizational skills and ability to perform detail-oriented work are required. Must be eligible to possess and maintain a Top Secret (TS) security clearance, with preference given to individuals with a current TS clearance. Possess a valid state issued driver's license.
Work Environment, Physical Demands, and Mental Demands:
Typical office environment with no unusual hazards, occasional lifting to 20 pounds, constant sitting while using the computer terminal, constant use of sight abilities while reviewing documents, constant use of speech/hearing abilities for communication, constant mental alertness, must possess planning/organizing skills, and must be able to work under deadlines.
Preferred Qualifications
Current TS Security Clearance.
EOE including Disability/Protected Veterans. If you are an applicant with a disability that requires a reasonable accommodation to complete any part of the application process, or are limited in the ability—or unable to use—the online application system and need an alternative method for applying, you may contact our Reasonable Accommodation Helpline at 1-888-877-3181 or 301-944-3299 or email itsupport@amentum.com for assistance. In order to address your request, the following information is needed:
LP.SKU-D1.LIST
Upon receipt of this information we will respond to you promptly to obtain more information about your request.
Amentum