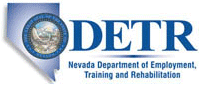 Job Information
Amentum

Heavy Equipment Mechanic

in

Las Vegas

,

Nevada
Job Summary
Repairs and assesses malfunctions, rebuilds and performs maintenance on heavy equipment and construction equipment such as cranes, power shovels, scrapers, paving machines, motor graders, trench-digging machines, conveyors, bulldozers, dredges, pumps, compressors and pneumatic tools. Position is represented by a Collective Bargaining Agreement.
Essential Responsibilities:
Operates and maintains commercial and military designed vehicles and equipment.

Utilizes computer based technical directives or service manuals and electronic engine control diagnostic equipment to diagnose vehicle malfunctions.

Inspects vehicles/machines or equipment to diagnose defects, analyzes malfunctions, and determines required repairs.

Rebuilds and maintains power equipment, (such as but not limited to: Commercially designed light passenger vehicles, heavy trucks and trailers, military vehicles, cranes, scrapers, motor graders, trench-digging machines, conveyors, bulldozers, pumps, compressors and pneumatic tools).

Dismantles and examines parts for damage or excessive wear using micrometers and gauges and reassembles equipment using necessary tools to accomplish required repairs.

Replaces defective vehicle components, engines and subassemblies such as automotive air conditioning systems, transmissions, transfer cases, differentials, pillar blocks, hydraulic cylinders and motors as required.

Tests overhauled equipment to ensure operating efficiency.

Welds or fabricates broken parts and structural members as required. Performing tire repairs of all types required.

Other related duties include but are not limited to: Vehicle recovery operations, wrecker operation, parts research, work order processing entries, and other duties as assigned by the Lead Technician. Maintains the Vehicle Maintenance facility and areas surrounding the shop to highest possible standards. Strictly observes and complies with all established safety standards.
Perform all other position related duties as assigned or requested.
Minimum Requirements
High school diploma or equivalent (requirement may be waived) and 6 years' experience in heavy equipment maintenance (or related expertise) required. Must have been employed in the capacity of heavy equipment maintenance for 12 out of the past 24 months. Graduation from an accredited training facility may allow waiving part of the required experience. Requires a well-rounded combination of formal training and hands on experience usually acquired through a formal apprenticeship or an equivalent training program. Must have the ability to research and understand technical data, wiring, vacuum, air and hydraulic diagrams associated with the heavy equipment maintenance field. The applicant must also have the ability to glean hidden details from conversations with customers to more easily diagnose their complaint. Applicant must possess and maintain a valid Class "C" Nevada state driver's license. Personnel selected may be required to work in other areas or functions depending on mission requirements and changes (cross-utilization). In addition, applicant will be expected to perform maintenance under field conditions and perform vehicle recovery operations. Must be able to read, write legibly, speak, and understand English. Must have the ability to work independently using sound judgment. Some travel as required by company.
Work Environment, Physical Demands, and Mental Demands:
Must be able to repetitively hold/balance, reach, flex, twist, stand, walk, stoop, kneel, squat/crouch, crawl, climb up/on and in and out of equipment/vehicles, and sit (all for short or long periods of time). Must also be able to lift objects that weigh up to 60 pounds
Preferred Qualifications
Local Candidates
Active DoD Security Clearance
EOE including Disability/Protected Veterans. If you are an applicant with a disability that requires a reasonable accommodation to complete any part of the application process, or are limited in the ability—or unable to use—the online application system and need an alternative method for applying, you may contact our Reasonable Accommodation Helpline at 1-888-877-3181 or 301-944-3299 or email itsupport@amentum.com for assistance. In order to address your request, the following information is needed:
LP.SKU-D1.LIST
Upon receipt of this information we will respond to you promptly to obtain more information about your request.
Amentum