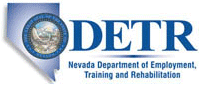 Job Information
Veterans Affairs, Veterans Health Administration

Health System Specialist (Congressional Liaison)

in

Las Vegas

,

Nevada
Summary
This position serves as a Health System Specialist assigned to the Office of the Director. The incumbent provides support to the Medical Center Director by analyzing, evaluating, advising on and coordinating health care delivery systems and operations. Incumbent is fully responsible in advising to the key areas of program planning and oversight, quantitative and qualitative analysis, management of financial resources, emergency planning, and/or similar related activities.
Responsibilities
Provide support to health care management officials by analyzing, evaluating, advising on and/or coordinating health care delivery systems and operations. Analyze an evaluate methods and techniques to solve issues or studies concerning the efficiency and effectiveness of program operations. Apply principles and practices related to management of health care delivery systems. Familiar with VA regulations and standards of various regulatory and credentialing group. Reconcile contradictory requirements in preparing staff recommendations and/or in coordinating clinical and administrative services. Familiar with various administrative areas such as budget, personnel and procurement with multiple government agencies. Analyze problems that are written and oral to dissolve them utilizing interpersonal skills. Plan, schedule, and conduct projects and studies to evaluate and recommend ways to improve effectiveness and efficiency of work operations in a program or support setting. Develop new or modify work methods, organizational structures, record and files, management processes, staffing patterns, procedures for administering programs. Work Schedule: Monday - Friday 7:30 am to 4:00 pm
Telework: Not Available
Virtual: This is not a virtual position.
Position Description/PD#: Health System Specialist (Congressional Liaison)/PD045870
Relocation/Recruitment Incentives: Not Authorized
Financial Disclosure Report: Not required
Requirements
Conditions of Employment
Qualifications
To qualify for this position, applicants must meet all requirements by the closing date of this announcement, 09/18/2020. Time-In-Grade Requirement: Applicants who are current Federal employees and have held a GS grade any time in the past 52 weeks must also meet time-in-grade requirements by the closing date of this announcement. For a GS-12 position you must have served 52 weeks at the GS-11. The grade may have been in any occupation, but must have been held in the Federal service. An SF-50 that shows your time-in-grade eligibility must be submitted with your application materials. If the most recent SF-50 has an effective date within the past year, it may not clearly demonstrate you possess one-year time-in-grade, as required by the announcement. In this instance, you must provide an additional SF-50 that clearly demonstrates one-year time-in-grade. Note: Time-In-Grade requirements also apply to former Federal employees applying for reinstatement as well as current employees applying for Veterans Employment Opportunities Act of 1998 (VEOA) appointment. You may qualify based on your experience as described below: Specialized Experience: You must have one year of specialized experience equivalent to at least the next lower grade GS-11 in the normal line of progression for the occupation in the organization. Examples of specialized experience would typically include, but are not limited to: measuring the effectiveness, efficiency, and productivity of administrative, technical and clinical programs; conducting detailed analysis, and collecting, analyzing, and synthesize data from diverse data sources; establishing and maintaining effective and cooperative work relationships; applying knowledge of the basic principles and practices related to the management of health care delivery systems; solve the unique problems arising in the health care delivery system; training, facilitating, and managing cross-disciplinary teams that are working on sensitive, confidential matters and making decisions with large degrees of uncertainty You will be rated on the following Competencies for this position:
Administrative LawCustomer ServiceInterpersonal SkillsOrganizational AwarenessWriting Experience refers to paid and unpaid experience, including volunteer work done through National Service programs (e.g., Peace Corps, AmeriCorps) and other organizations (e.g., professional; philanthropic; religions; spiritual; community; student; social). Volunteer work helps build critical competencies, knowledge, and skills and can provide valuable training and experience that translates directly to paid employment. You will receive credit for all qualifying experience, including volunteer experience. Note: A full year of work is considered to be 35-40 hours of work per week. Part-time experience will be credited on the basis of time actually spent in appropriate activities. Applicants wishing to receive credit for such experience must indicate clearly the nature of their duties and responsibilities in each position and the number of hours a week spent in such employment. Physical Requirements: The work is mostly sedentary. Typically, the employee sits comfortably to do the work. However, there may be some walking; standing; bending, and lifting of equipment weighing less than 25 pounds. No special physical demands are required to perform the work. For more information on these qualification standards, please visit the United States Office of Personnel Management's website at https://www.opm.gov/policy-data-oversight/classification-qualifications/general-schedule-qualification-standards/.
Education
Note: Only education or degrees recognized by the U.S. Department of Education from accredited colleges, universities, schools, or institutions may be used to qualify for Federal employment. You can verify your education here: http://ope.ed.gov/accreditation/. If you are using foreign education to meet qualification requirements, you must send a Certificate of Foreign Equivalency with your transcript in order to receive credit for that education. For further information, visit: http://www.ed.gov/about/offices/list/ous/international/usnei/us/edlite-visitus-forrecog.html.
Additional Information
The Interagency Career Transition Assistance Plan (ICTAP) and Career Transition Assistance Plan (CTAP) provide eligible displaced Federal/VA competitive service employees with selection priority over other candidates for competitive service vacancies. To be qualified you must submit appropriate documentation (a copy of the agency notice, your most recent performance rating, and your most recent SF-50 noting current position, grade level, and duty location) and be found well-qualified for this vacancy. To be well-qualified: applicants must possess experience that exceeds the minimum qualifications of the position including all selective factors, and who are proficient in most of the required competencies of the job. Information about ICTAP and CTAP eligibility is on OPM's Career Transition Resources website at http://www.opm.gov/policy-data-oversight/workforce-restructuring/employee-guide-to-career-transition/. Placement Policy: The posting of this announcement does not obligate management to fill a vacancy or vacancies by promotion. The position may be filled by reassignment, change to lower grade, transfer, appointment, or reinstatement. Management may use any one or any combination of these methods to fill the position. It is the policy of the VA to not deny employment to those that have faced financial hardships or periods of unemployment. This job opportunity announcement may be used to fill additional vacancies. Veterans and Transitioning Service Members: Please visit the VA for Vets site for career-search tools for Veterans seeking employment at VA, career development services for our existing Veterans, and coaching and reintegration support for military service members. For more information on the "Who may apply" eligibility requirements, please refer to the OHRM Status Candidates and Other Candidate Definitions document. If you are unable to apply online view the following link for information regarding an Alternate Application.