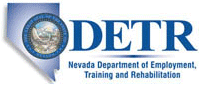 Job Information
UnitedHealth Group

Growth Enablement Specialist, Growth Operations

in

Las Vegas

,

Nevada
CLICK HERE TO APPLY at https://grnh.se/a4e1acfd1us
Growth Operations facilitates the interconnection between product, marketing, sales and account management to allow products to launch successfully for our partners and clients. We are looking for a highly motivated and energetic Growth Enablement Specialist to join our team. You will present an excellent opportunity to help the success of our sales and account management teams. You will work with product and product marketing teams to provide training, reference materials, and collateral.
You Will:
Develop a deep understanding of the Rally platform features, capabilities and interdependencies.

Monitor new and enhanced products/features as they move through product development.

Partner with members of the product, product marketing and other partner teams to document internal FAQs, reference materials and release timelines for the launch of a new feature or enhancement and make recommendations to guide ideal delivery of the information.

Partner with sales and account management leadership during product development to consult on market feedback, messaging and timing to maximize product potential in the selling cycle and limit impact of existing partners and clients.

Identify and escalate risks because of partner or client impacts or lack of sales readiness during product development.

Provide topics and guidance for the weekly sales and account management team training agenda, content and follow up.

Help with onboarding of new sales and account management staff by providing navigational and product level training of assigned product areas.

Intake and respond to non-standard product questions and clarifications; update documentation.

Manage team Wiki site to ensure materials are posted and updated.

Other tasks as assigned.
You Have:
3 or more years of business experience which may include areas such as sales, account management, product, operations, or training.

2 or more years of experience with digital services, preferably in the healthcare industry.

Self-starter with strong detail orientation, organization, follow through and problem-solving skills.

Experience working effectively in a matrixed environment.

Exceptional listening, verbal and written communication skills with the ability to communicate at all levels of an organization.

Understanding of sales process.

History of quickly building relationships and gaining credibility.

Experience prioritizing several deliverables, multiple projects concurrently and prioritize demands.

Ability to synthesize information from multiple sources.

Bachelor's degree in related field.
Preferred Qualifications:
Established relationships within Rally, Optum or other channel partners.

Knowledge of Rally products and services.
Rally Health at https://www.rallyhealth.com/careers ™ is about putting health in the hands of the individual. It's our mission, and it drives everything we do! With our easy-to-use online and mobile tools, we empower people and help them take charge of their health and health care. Improving their diet and fitness to selecting health benefits and choosing the right doctor at the right price for their needs.
Our culture is built on a deep and sincere dedication to helping people live healthier lives. To do this, we are committed to improving at every level. We're building digital tools that support people over their lifetime. Every day, we get to work with amazing people on something that directly impacts the lives of millions of people for the better.
At Rally, we believe in the importance of communication and collaboration to ensure every opinion is valued. Rally knows that we are strongest when our employee population reflects the diversity of the world around us, and we are a place where all voices are valid. A diverse workforce enriches us with the talent, perspective and inspiration we need to achieve our mission. Everything we do is performed with our users in mind, so we make sure that all of our work has a human touch it needs.
Our Benefits:
Resources to help you excel in our creative work atmosphere:
Great compensation package

Comprehensive benefits package for full-time employees, including medical, dental, vision coverage, and 401(k)

Paid leave for new parents

Wellness programs, including physical and mental health services

Flexible paid time off for full-time employees
Rally Health believes in a policy of equal employment and opportunity for all people. It is our policy to train and promote individuals in all job titles, and administer all programs, without regard to race, color, religion, national origin or ancestry, citizenship, sex, age, marital status, pregnancy, childbirth or related medical conditions, personal appearance, sexual orientation, gender identity or expression, family responsibilities, genetic information, disability, matriculation, political affiliation, veteran status, union affiliation, or any other category protected by applicable federal, state or local laws.
Individuals with disabilities and veterans are encouraged to apply. Applicants who require an accommodation related to the application or review process should notify Talent Acquisition (recruiting@rallyhealth.com).
CLICK HERE TO APPLY at https://grnh.se/a4e1acfd1us
UnitedHealth Group