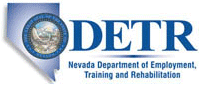 Job Information
Legends Hospitality

General Manager

in

Las Vegas

,

Nevada
Description
LEGENDS
Founded in 2008 as a hospitality management company, Legends has transformed into a holistic experiential services agency with more than 1,200 full-time and 30,000 seasonal team members globally. Legends has three core service divisions operating worldwide: Global Planning, Global Sales and Hospitality, offering clients and partners a 360-degree platform to elevate their brand and execute their vision. This approach is exemplified in Legends Global Attractions business, which operates blue chip Attractions from Los Angeles to London. Key Attractions include One World Observatory in New York City and the View from the Shard in London England. Overall Legends works with marquee clients across business verticals including professional sports; collegiate; entertainment; and conventions and leisure. We are the industry leaders in designing, planning and realizing exceptional experiences in sports, entertainment, and attractions.
ILLUMINARIUM EXPERIENCES
The latest addition to our Global Attractions portfolio, Legends has been chosen as the exclusive operator of lluminarium Experiences: cutting edge immersive, experiential entertainment spectacles. Located in major cities and tourism destinations around the world, these custom-designed venues, or "Illuminariums," will surround visitors in a 360x360 sensory experience, using advanced laser projection mapping and sound systems to transport guests to places they may never otherwise visit: the world's best safari, an expedition to Mars, or even a trip back in time to visit ancient civilizations. After hours, Illuminariums will transform into unique spaces for corporate and private events, as well as immersive club/bar experiences, on the weekends. As museums are to art, cinemas are to movies, Illuminariums are to experiential entertainment.
THE ROLE
The General Manager of Legends' second Illuminarium Experience functions as the primary strategic business leader of the property, with responsibility for all aspects of marketing the venue and managing the operation of the overall business, including guest experience, event innovation, financial performance, sales and revenue generation and delivering a return on investment to key stakeholders. The GM ensures Legends sales engines are leveraged, initiating independent and proactive sales activities when appropriate, to generate demand. This role is actively involved in the entertainment and tourism communities, and builds strong relationships with local officials, businesses, and customers. The GM oversees a staff of seasoned professionals across the entire operation including Operations, Sales & Marketing, Finance and Human Resources.
KEY RESPONSIBILITIES
Business Strategy Development
Attends relevant industry events and conventions to remain current with industry trends/innovations and monitor strengths and weaknesses of competition; explores new business opportunities; develops business plans designed to maximize property customer satisfaction, profitability, and market share; ensures property business plans are aligned with Legends business strategies.
Business Strategy Execution
Executes business plans designed to maximize property customer satisfaction, profitability, and market share; ensures that property business plans and employees are aligned with brand business strategies; holds property leadership team accountable for successful delivery of business plans; experiments with new ideas and takes calculated risks to improve guest satisfaction and profitability; evaluates the success of property business strategies to inform future business plan enhancements; continually ensures business plans and actions have a positive impact on property performance.
Sales and Marketing
Works closely with Sales and Marketing team to develop revenue generating strategies for property; identifies new business leads, develops tailored sales approach, and actively pursues leads with Sales and Marketing team; ensures sales and marketing strategy is aligned with brand strategy and is effectively executed against established goals.
Talent Management and Organizational Capability
Creates a cohesive and high-performance operational team that continuously strives for positive results and improvement; coaches team members by providing specific feedback and holds them accountable for performance; creates learning and development opportunities for employees; creates and effectively executes development plans for both direct reports based on their individual strengths, development needs, and career aspirations; ensures all managers are doing the same for their direct reports; identifies resource needs to strengthen property team; creates succession plans for future job openings; actively supports the staffing process; ensures effective work processes, systems and teamwork are in place to maximize individual and overall property performance.
Brand Champion
Serves as a passionate brand advocate and ensures that the intent of the brand is pulled through in the guest experience; communicates a clear and consistent message regarding property and brand goals to employees, and the corporate leadership team; serves as a role model by demonstrating exceptional work ethic and service delivery for all employees on property; champions change; inspires and motivates team to achieve operational excellence; represents brand values in all leadership actions.
Business Information Analysis
Reviews business related data such as market share, financial performance, employee engagement, and customer satisfaction; analyzes business information to proactively address changing market conditions, ensure property operates within budgetary guidelines, and achieves profit margin goals; uses business information to identify indicators of product and service successes and opportunities for improvement; integrates business information into business plans.
Revenue Management
Works with Revenue Management team to develop effective pricing strategies, balancing seasonality, economy, customer segments, property objectives and customer satisfaction; ensures demand forecasting and sound revenue practices are in place to maximize yield; controls labor and capital expenses.
Owner Relations
Builds strong rapport with ownership through proactive and on-going communications as well as in-person meetings with the Illuminarium executive team in Las Vegas; keeps owners informed of Legends initiatives and guest experiences; provides owners with in-depth analysis of property performance, incorporating guest, financial and employee business data; manages an effective balance between owner interests and Legends brand interests and develops solutions that create value for both; develops and effectively promotes ideas for improving property service and profitability to ownership.
Customer and Public Relations Management
Interacts with guests and other customers on a frequent basis to obtain feedback about their Illuminarium experiences; utilizes guest/customer feedback to recognize outstanding employee service performance and improve service delivery; emphasizes and holds leadership team accountable for addressing service failures or potential service failures, and for developing innovative ways to exceed guest expectations; establishes presence in the market by actively promoting an exemplary property/brand image, involving oneself in the local community, and by developing strategic alliances with local officials, businesses, and customers; anticipates needs of large groups or high profile guests in order to deliver flawless service; ensures that products, services, and events attain the appropriate publicity.
Legends Policy, Procedures, and Standards Compliance
Ensures property compliance with legal, safety, operations, labor, and Legends brand product and service standards; conducts both routine and short-notice quality assurance audits with specific departments; holds employees accountable for performing audits on a regular basis; conducts detailed walk-throughs to ensure building, public areas, kitchen, and grounds are well-maintained, safe, and meet or exceed guest expectations; ensures employees are appropriately trained and performing to standard.
ESSENTIAL FUNCTIONS
Own the forecast and strategy for the entire Illuminarium operation in Las Vegas.

Leverage Legends Global Attractions resources as well as oversee organization at the asset level.

Build strong relationships with building ownership through proactive and on-going communication.

Represent the Illuminarium/Legends Global Attractions as required, including attendance of important functions, industry events and public meetings.

Oversee quality control throughout the Illuminarium experience, establishing goals for each department in partnership with division managers.

Evaluate and advise on the impact of long-range planning, introduction of new programs and strategies.

Enhance and/or develop, implement and enforce policies and procedures that will improve the overall operation and effectiveness of Illuminarium Experiences.

Translate strong initial first two years into lasting growth to ensure sustainability.

Assist in the development of best practices and learnings in operations, sales, consumer engagement and associate training, to assist in the development and growth of the Illuminarium brand.
QUALIFICATIONS
To perform this job successfully, the candidate must be able to perform each essential duty above at the highest levels. The requirements listed below are representative of the knowledge, skill, and/or ability required.
Bachelor's degree required, preferably in marketing, communications, business, or related field.

10+ years of related experience, preferably in management operations, high-volume sales and marketing management, finance and accounting, or related professional area. Experience in traditional attractions, ticketed museums, amusement parks, or family entertainment centers a plus.

A deep understanding of traditional and innovative sales and marketing strategies; a proven track record of implementing initiatives that will drive brand awareness and demand.

Tremendous communication and leadership skills, with the ability to work seamlessly with peers and senior leaders across all business functions.

The demonstrated ability to align Illuminarium Experiences internally around critical sales and marketing initiatives, to enhance the guest experience.

The vision to seek out new strategic partnerships and initiatives to boldly define and articulate the brand value proposition in the market.

Significant experience building winning integrated sales, marketing, and operations teams and culture.

Proven leadership experience in a sales environment including coaching, mentoring, hiring, training, and performance management.

Experience in food & beverage management for a sports, entertainment, resort or restaurant venue.

Ability to proactively prioritize, manage, and complete multiple projects simultaneously within time constraints and with strong attention to detail.

Knowledge of the local and regional attractions markets, venue operations, and special events industries.

Strong strategic thinking, analytical, and leadership skills, along with excellent written and oral communication skills.

Strong analytical and financial skills a must; understanding of data analysis, research process, ticket sales patterns, and demographic trends.

Must be creative and resourceful with excellent negotiation and communication skills.

Experience managing a wide variety of internal and external stakeholders. Master collaborator. Team player who excels in mediating among multiple divisions and external partners and vendors.

Entrepreneurial, with the ability to balance strong creativity and innovation with practical solutions.

Experience thriving in a fast-paced environment. Must have the ability to adapt to change on a daily basis. Passion for the space required.

Experience in domestic and international tour & travel/group sales.

Ability to effectively evaluate risks and liabilities of special events and venue rentals.

Ability to develop and deliver sound recommendations to senior management.

Organization and planning skills, ability to prioritize and handle multiple tasks, as well as delegate effectively.

Ability to work both traditional and non-traditional hours (nights, weekends, holidays) as required.
COMPENSATION
Competitive salary, commensurate with experience, and a generous benefits package that includes: medical, dental, vision, life and disability insurance, paid vacation, and 401k plan.
Legends is an Equal Opportunity employer. All qualified applicants will receive consideration for employment without regard to race, color, religion, sex, age, national origin, sexual orientation, disability, or genetic information.