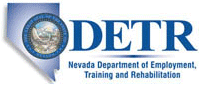 Job Information
NCR

Field Service Technician - Las Vegas, NV

in

LAS VEGAS

,

Nevada
About NCR
NCR Corporation (NYSE: NCR) is a leading software- and services-led enterprise provider in the financial, retail and hospitality industries. NCR is headquartered in Atlanta, Georgia, with 36,000 employees globally. NCR is a trademark of NCR Corporation in the United States and other countries.
Title: Field Service Technician
Location: Las Vegas, NV
Position responsible for installation, maintenance and repairs on equipment within an assigned territory/region to assure continuity of customer operations and high levels of customer satisfaction

Responsible for ownership of customer problems or incidents until the situation has been resolved to the customers satisfaction and or in compliance with agreed upon Service Level Agreements

Required to perform work on products and services of low complexity, specifically point of sale products; Make minor repairs and replace components on Tier I equipment such as PCs, workstations and peripherals, printers, front-end POS systems, First Line Maintenance on point of sale equipment and peripherals.

Responsible for assisting in site preparation, including installation of cable, staging of equipment, and minor testing of equipment; May also perform required modular swaps and unit replacements

Customer Engineer responds to all customer concerns or problems by resolving them or by escalating them to the proper associate, team member, territory manager, or the Control Tower

Build working relationships with customers and develop informal communication channels with customer account at the local level; Represents NCR in a manner that reflects positively on the image and reputation of the company

Performs periodic preventative maintenance on assigned products; Diagnoses problems, makes minor repairs, and replaces components (at the module level); Follows appropriate security procedures when working with Point Of Sale System.

Responsible for all NCR assets that will be used in the delivery of customer services (i.e. tools, software, vehicles, documentation, and intellectual property), or as assigned by management; Maintain an appropriate parts inventory as well as parts record keeping

Responsible for accurate and prompt reporting of calls and activity, as well as other reporting as required; Responsible for tracking and reporting all expenses incurred in the delivery of services, including telephone, private automobile, and/or public transportation

Responsible for capturing detailed customer asset information and other data required to complete any invoicing or billing activities

May be dispatched daily on a call-by-call basis or may establish his/her own daily schedule on the basis of automated reports

May require prolonged travel, carrying and lifting tool kit/parts of varying weights (1- 50 lbs.); May require bending/squatting, walking/standing /sitting for prolonged periods; May be required to work on rotating shifts
Offers of employment are conditional upon passage of screening criteria applicable to the job.
Full time employee benefits include:
Medical Insurance

Dental Insurance

Life Insurance

Vision Insurance

Short/Long Term Disability

Paid Vacation

401k
EEO StatementIntegrated into our shared values is NCR's commitment to diversity and equal employment opportunity. All qualified applicants will receive consideration for employment without regard to sex, age, race, color, creed, religion, national origin, disability, sexual orientation, gender identity, veteran status, military service, genetic information, or any other characteristic or conduct protected by law. NCR is committed to being a globally inclusive company where all people are treated fairly, recognized for their individuality, promoted based on performance and encouraged to strive to reach their full potential. We believe in understanding and respecting differences among all people. Every individual at NCR has an ongoing responsibility to respect and support a globally diverse environment.
Statement to Third Party AgenciesTo ALL recruitment agencies: NCR only accepts resumes from agencies on the NCR preferred supplier list. Please do not forward resumes to our applicant tracking system, NCR employees, or any NCR facility. NCR is not responsible for any fees or charges associated with unsolicited resumes.
We are NCR (https://www.ncr.com/) . We power incredible experiences that make life easier. We're changing the way you bank, shop, eat and travel, enabling nearly 700 million transactions daily. How do we do it all? With iNCRedible people like you. A career here means embracing our culture and shared values (https://www.ncr.com/careers/life-at-ncr) , always seeking new adventures, and carving your own path. We've been around for more than 130 years (https://www.ncr.com/company) and we're just getting started. Join us as we build the future of omnichannel experiences, and have fun doing it!
NCR