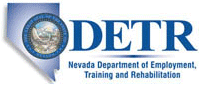 Job Information
Amentum

Equipment Operator Heavy - Target Ops

in

Las Vegas

,

Nevada
Job Summary
Under indirect supervision of Target Ops Superintendent and/or a HEO-Lead, exercises independent judgment at times to accomplish tasks to which assigned. Operates heavy equipment such as cranes, motor graders, heavy loaders, carryalls, bulldozers, rollers, scrapers, and large industrial tractors with pan or scrapper attachments. Equipment is used to excavate, load or move dirt, gravel or other materials. Operator may read and interpret grade and slope stakes and simple plans. May grease, adjust and make emergency repairs to equipment. Heavy Equipment Operators will also be responsible for preparing target vehicles through De-Mil, De-Spec, and De-Fluid processes.
Essential Responsibilities:
Ensure work accomplished is in compliance with government regulations and all building codes, provide material requirement listing for work in government acceptable format.Ability to maintain required readings, records, and documentation, operate equipment and machinery related to an HEO's duties and responsibilities in the pavements and grounds operation to include crushers and chip spreaders.Must be able to research and identify road surface requirements for road preservation and calculate material requirements.Must be able to provide leadership to independent work groups for the accomplishment of signed tasks.Must be able to ensure quality control standards are maintained on all work performed.Ensures that safe work practices and procedures are accomplished both in independent and small work groups.Must possess the ability to operate general and special purpose vehicles.Must possess the ability to plan and lay out work from blue prints, drawings, models, schematics, or verbal instructions, using a variety of measuring instruments, making standard shop computations relating to dimensions of work,Must be able to participate in the annual Target Operation projects to clean up active ranges,Perform related duties as required and assigned by the Superintendent or the HEO-Lead, and perform other duties and assignments as assigned.
Minimum Requirements
High School diploma or equivalent. Prefer at least 4 years of experience as a heavy equipment operator acquired through training and or experience under a formal apprenticeship program or equivalent. Or must be able to pass a practical skills test administered in a variety of equipment to include but not limited to a backhoe, bulldozer, scraper, road grader and front-end loader. Must be able to satisfactorily answer a variety of interview questions. Must possess a valid Nevada Commercial Driver's License. Ability to use good judgment and common sense when performing job functions, ability to follow written and verbal instructions, ability to be punctual, and possess patience to work under stressful conditions. Ability to identify areas requiring immediate attention and the use of practical skill to solve problems. Familiar with MS Office as well as excellent oral, written and presentation skills.Fluent in English as exemplified in writing and in verbal skills. Must be able to work independent and as a team member.
Work Environment, Physical Demands, and Mental Demands:
Job assignments will involve the conduct of work in out-of-doors areas with exposure to extreme climatic conditions. Work will require lifting up to 50 lbs, stooping, climbing, prolonged standing, prolonged sitting, and working with or in areas where a potential accident could exist or exposure to physical, chemical or biological agents. Employee use of personal protective equipment (PPE) is required in certain areas. Such PPE includes but is not limited to head, foot, hand, torso, respiratory, vision, and hearing protective devices. Must comply with OSHA, EPA, Fire and Safety Regulations and published company work rules. Individual will be required to execute temporary duty travel as required including but not limited to Target Maintenance and Mission Support exercises. Must be able to interact well with fellow employees. May be required to work different/varying shifts. Must be mentally and physically capable of lifting and carrying heavy objects.
Preferred Qualifications
Local Candidates
Active DoD Security Clearance
EOE including Disability/Protected Veterans. If you are an applicant with a disability that requires a reasonable accommodation to complete any part of the application process, or are limited in the ability—or unable to use—the online application system and need an alternative method for applying, you may contact our Reasonable Accommodation Helpline at 1-888-877-3181 or 301-944-3299 or email itsupport@amentum.com for assistance. In order to address your request, the following information is needed:
LP.SKU-D1.LIST
Upon receipt of this information we will respond to you promptly to obtain more information about your request.
Amentum