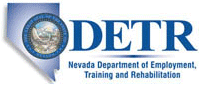 Job Information
Amentum

Emergency Communications Center Supervisor, Lead

in

Las Vegas

,

Nevada
Job Summary
Leads and supervises all aspects of daily operations of the Emergency Communications Center (ECC) to ensure effective receipt, processing, and dissemination of emergency and non-emergency information to fire, EMS and Protective Services personnel as required to operate a co-located ECC and Base Defense Operations Center (BDOC).
Essential Responsibilities:
Leads and manages personnel to accomplish all mission objectives and Performance Work Statement requirements in a safe and efficient manner.

Distributes and balances workload in accordance with established directives. Assigns tasks or responsibilities to telecomunicators, coordinates completion of tasks, evaluates actions and makes necessary adjustments.

Evaluates member performance and supervises personnel during emergency and non-emergency periods according to applicable job performance requirements.

Manages the dispatcher proficiency training program. Creates the periodic training schedule, conducts training classes, and tracks & reports training completion status.

Maintains the appropriate level of telecommunicator and Emergency Medical Dispatch (EMD) certification (DoD, APCO, or comparable organization) and conducts practical evaluations of for ECC and EMD training and certification. Fully maintains the EMD training, certification program according to established directives.

Performs general administrative functions including but not limited to preparation of daily and monthly reports on all duties, updating Key Performance Indicator records, and maintaining forms and records according to local policy and procedure.

Attends Monaco D-21 Administration/Maintenance Course (Dispatch Super-V). Maintains ability to add and delete reporting zones, add new systems, and solve D-21 and radio transmitter issues with appropriate repair and maintenance personnel.

Monitors all operating systems and works with other organizations as defined by policy and procedure to coordinate repairs and prevent or mitigate any degradation or interruption of services.

Manages all dispatch applicable aspects of the Fire Emergency Services Information Management System (FESIMS). Includes but is not limited to successfully completing applicable training courses, tracking fire alarm status, managing vehicle outage/availability logs, verifying munitions status logs, and managing accuracy and completeness of the daily activity log. Submits reports in an accurate and timely manner.
Perform all other position related duties as assigned or requested.
Minimum Requirements
High school diploma or equivalent. Six or more years of full-time work experience directly related to the FD communications center or dispatching other emergency services. Candidate must be proficient using Microsoft Office programs to include Word, Excel, PowerPoint, and Outlook, as well as various computer-aided dispatching programs. Must have a working knowledge computerized fire alarm and reporting systems. Have the ability to evaluate existing policies and procedures for relevance and to communicate recommended changes, and should understand general FD, EMS, and Protective Services operations and terminology. Can attend and successfully complete on- and off-site training courses as required by the USAF or the Company. Must be able to obtain and maintain a clearance. Must have a valid driver's license.
Certification Requirements: (1) At minimum be certified as a Public Safety Telecommunicator I & II or equivalent through an accredited program and be certified to Hazardous Material Awareness level; (2) DoD (Fire and Emergency Services Certification Program (FESCP),certification to the Telecommunicator I & II are preferred. (3) Have or earn certification as Emergency Medical Dispatcher through an accredited program (APCO is Preferred). Candidates not holding DoD or APCO certifications may be required to earn applicable certifications in a designated time frame. Possess a valid state issued Driver's License.
Additional Licenses or Certifications: If not presently qualified, must be able to obtain and maintain Company selected certification to perform Emergency Medical Dispatch duties in the allotted period of time.
Work Environment, Physical Demands, and Mental Demands:
Requires being physically and mentally able to perform the assigned work. Must be able to speak in a clear manner, be temperamentally suited for the position, and act calmly and decisively in an emergency. Must remain alert during periods of inactivity and when carrying out repetitive operations and works harmoniously with other people. It is a condition of employment to wear company issued Personal Protective Equipment according to direction/company policy.
Preferred Qualifications
Local Candidates
Active DoD Security Clearance
EOE including Disability/Protected Veterans. If you are an applicant with a disability that requires a reasonable accommodation to complete any part of the application process, or are limited in the ability—or unable to use—the online application system and need an alternative method for applying, you may contact our Reasonable Accommodation Helpline at 1-888-877-3181 or 301-944-3299 or email itsupport@amentum.com for assistance. In order to address your request, the following information is needed:
LP.SKU-D1.LIST
Upon receipt of this information we will respond to you promptly to obtain more information about your request.
Amentum