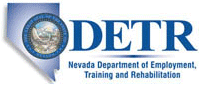 Job Information
LC Industries

Driver, Warehouse/Delivery

in

Las Vegas

,

Nevada
Driver, Warehouse/Delivery
Apply Now!
Back to search
Location:Las Vegas, Nevada
Department:Retail
Posted:11-04-2019
Location Name:Nellis
Wage:Depends on Experience
Position Type:Full Time
Shift:A,B,C
LCI, a multi-site manufacturing, distribution, retail and LCI TechCompany is seeking a Driver,Warehouse/Delivery – BSC to join our team.
DESCRIPTION: To assemble and deliver customer orders accurately and in a timely manner. Assemble and inspect outgoing customer orders. Verify accuracy and stock count, correct any order errors, produce any paperwork to include SDSs and packing slips required by the customer then sign off on Quality Review and move order to shipping station. Pull material in a timely and accurate fashion and deliver within the scheduled timeframe. Will check merchandise before delivery for accuracy and shortages, then deliver merchandise to prescribed delivery location and recipient will inventory merchandise for a signature of completion. Will be involved in warehouse operations that include receipting material or moving material to the retail floor and the warehouse. In select stores this may include hazardous materials. Participates in warehouse and store operations including, but not limited to, the upkeep, cleanliness and organization of all assigned areas. Assist with regular product warehouse inventories. Assists on the sales floor as directed by management. Participate in store maintenance including periodic floor cleanup, stripping, waxing, and painting which (is normally) may be accomplished during non-store open hours. Participates in cycle counting and periodic inventories which include, but are not limited to, the upkeep, cleanliness and organization of all assigned areas.Perform safety checks on vehicles, forklifts, material handling equipment and machinery prior to use. Ensure that forklifts / material handling equipment are connected to electrical recharges as necessary. Perform other tasks as assigned by store management.
QUALIFICATIONS: High School Graduate, with two years relevant training. In some areas a Commercial Driver's License may be required. Must be able to operate a 16-20' delivery truck with lift gate and have a through working knowledge of warehouse operations. Forklift / warehouse experience in the military or commercial environment is required.
Apply online at: www.lcindustries.com
NO Phone Calls Please
LCI is an Equal Opportunity / Affirmative Action employer. All qualified applicants will receive consideration for employment without regard to race, color, religion, sex, national origin, disability, or protected Veteran status.
Apply Now!