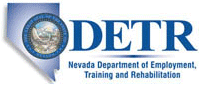 Job Information
ActionLink Services LLC

District Manager - Merchandising - Las Vegas, NV

in

LAS VEGAS

,

Nevada
District Manager - Merchandising - Las Vegas, NV
LocationNV - LAS VEGAS-HENDERSON
Apply Now
Managers light a fire under people, LEADERS light a fire IN people!
Are you a leader ready to take the next step in your career?
ActionLink has an exciting opportunity for a highly organized, detail-oriented field retail leader to remotely manage and coach a district of Merchandising Specialists. Within a specified territory, the District Manager will lead the execution of ongoing in-store merchandising operations for our retail vendors and consumer electronic partners. This individual should have a passion for the growing world of technology and enjoy motivating others. Be part of a team that is committed to providing an exceptional experience for our consumers and clients!
Position Duties & Responsibilities:
• Forecast staffing needs for specific market district• Conduct follow up interviews and make final hiring decisions for qualified candidates• Maintain productive relationships with direct reports and retail store leaders• Complete weekly in-market store visits to audit completed merchandising projects • Utilize Excel to report in-field measures and monitor progress towards achieving clients' compliance standards• Lead New Hire Orientation calls to effectively acclimate new hires to the ActionLink team• Ensure direct reports complete standard ActionLink training courses• Mentor, develop, and reward employees to improve performance and retention• Monitor performance of all direct reports and follow employee discipline procedures when necessary• Ensure timely and accurate completion of all field call reports and payroll timesheets• Collaborate with Regional Manager on analyzing business results and recommending process improvements• Work closely with Corporate Human Resources to fill staffing needs and assist with employee relations issues• Adhere to the guidelines of the ActionLink Travel and Expense Policies
Minimum Qualifications:
• Minimum of High School diploma or equivalent, 2+ years of college preferred• 2+ years of related retail leadership responsibilities; experience within a big-box or consumer electronics specialty retailer is a plus• Strong technical reporting and analytical skills utilizing Excel• Knowledge of retail execution and merchandising; understanding of the consumer electronics industry preferred• Experience building successful teams and fostering business relationships at multiple levels• Ability to remotely manage employees• Consistently able to work within strict time demands and production goals• Exceptional verbal and written communication skills• Must be able to travel locally by vehicle and/or nationally by plane, as needed• Ability to pass a criminal background check and drug screen upon offer of employment
Company Overview:
ActionLink's Core Values are Passion, Respect, Humility, Collaboration, and Excellence. To that end, we seek team members with a passion for what they do, the quality of treating others with respect, an understanding of the importance of humility, a desire to work in a collaborative environment, and a proven history of excellence.
By hiring and empowering talented and ambitious people and providing them with the newest and most insightful training techniques and methods, we're ideally suited to find the business solution that meets our clients' exact needs – and fuels their success, now and into the future.
We invite you to share in our future and experience great success in your career!
EOE/Drug-Free Workplace
BackShare
ActionLink Services LLC