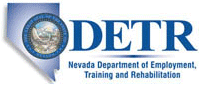 Job Information
MetLife

Digital Estate Planning and Notary Success Agent

in

Las Vegas

,

Nevada
Role Value Proposition:
MetLife Legal Plans is the country's largest provider of legal voluntary benefits, serving three million people at more than 2,500 organizations, including over 200 Fortune 500® companies. We have more than 40 years of experience in employee legal services and are committed to providing excellent care to our plan members, sponsors and network attorneys. The Digital Estate Planning and Notary Success Agent answer inbound calls, emails, and live chats from customers in order to provide and process information in response to inquiries, concerns, and requests about products & services. You will perform online notarizations in accordance with policy and regulations.
This job operates in a professional office environment. This role routinely uses standard office equipment such as computers, phones, photocopiers, filing cabinets and fax machines. This is a full-time position. Days and hours of work are Monday through Friday and range from 8:00 a.m. to 8:00 p.m. Eastern time (5-5 Pacific). Occasional evening and weekend work may be required as job duties demand.
Key Responsibilities:
Manage digital estate planning inquiries and service requests from MetLife Legal Plans members, partners and dependents

Establish service hours based on demand; could work evenings and weekends

Handle inbound phone calls, live chats, and emails from current and potential members to provide information regarding using the plan, plan coverage, eligibility, and completing digital estate planning documents

Perform online notarizations including confirming identity of client and witnesses

Relay complex scripted information by phone and video chat

Assist with on-the-job mentoring of new CSRs as needed

Conduct outbound calls to follow up on inquiry resolution as needed
Essential Business & Technical Skills
Required:
Positive attitude with outstanding communication skills - verbal and written

Ability to think critically, problem solve, communicate and manage task execution / organizational skills

Ability to interact effectively with other associates at all levels of the organization and with all customers

Learn and effectively navigate relevant computer systems

Ability to qualify for and obtain a Nevada Electronic Notary Public Certification

Be able to express empathy, patience and trouble-shoot problems in a positive manner with a history of client service experience
Preferred:
Knowledge of and proficiency in Microsoft Word, Excel and database management

Actively applies feedback and strives to improve performance to meet or exceed departmental and individual goals

The ability to fluently read, write and speak Spanish

Bachelor degree from an accredited university
Business Category
MetLife Legal
Number of Openings
3
At MetLife, we're leading the global transformation of an industry we've long defined. United in purpose, diverse in perspective, we're dedicated to making a difference in the lives of our customers.
MetLife:
MetLife, through its subsidiaries and affiliates, is one of the world's leading financial services companies, providing insurance, annuities, employee benefits and asset management to help its individual and institutional customers navigate their changing world. Founded in 1868, MetLife has operations in more than 40 countries and holds leading market positions in the United States, Japan, Latin America, Asia, Europe and the Middle East.
We are one of the largest institutional investors in the U.S. with $651 billion of total assets under management as of September 30, 2020. We are ranked #48 on the Fortune 500 list for 2020. In 2019, we were named to the Dow Jones Sustainability Index (DJSI) for the fourth year in a row. DJSI is a global index to track the leading sustainability-driven companies.
MetLife is committed to building a purpose-driven and inclusive culture that energizes our people. Our employees work every day to help build a more confident future for people around the world.
We want to make it simple for all interested and qualified candidates to apply for employment opportunities with MetLife. For further information about how to request a reasonable accommodation, please click on the Disability Accommodations link below.
MetLife is a proud Equal Employment Opportunity and Affirmative Action employer dedicated to attracting, retaining, and developing a diverse and inclusive workforce. All qualified applicants will receive consideration for employment at MetLife without regards to race, color, religion, sex (including pregnancy, childbirth, or related medical conditions), sexual orientation, gender identity or expression, age, disability, national origin, marital or domestic/civil partnership status, genetic information, citizenship status, uniformed service member or veteran status, or any other characteristic protected by law.
MetLife maintains a drug-free workplace.
Requisition #: 115466
MetLife